We are excited to reveal the secret location for the fourth Halloween Spooktacular Ball, sponsored by ANS, which will take place on Saturday 29th October.
Manchester is again set to show the world how we put the 'fancy' in fancy dress with yet another glamorous, celebrity-packed Halloween night to remember.
This year's event will be hosted at city centre hotspot Old Granada Studios. There are bound to be plenty of ghoulish surprises in this building which used to house TV greats from Cracker and The Royle Family to Coronation Street and Brideshead Revisited.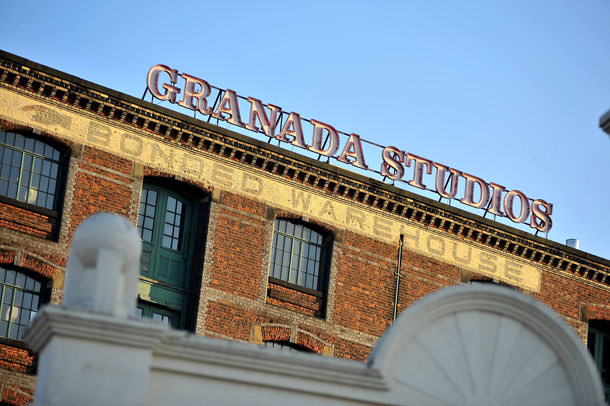 Celebrity coiffure Andrew Trott Barn, who organises the event, comments: "Old Granada Studios is one of the hottest venues in town right now, perfect for our party. The space is immense and allows us to really spook up the night."
The bar on the night will be provided by Escapade Bars, and the night will be filled with the usual DJs, and extreme fancy dress.
So come and join us for what promises to be Manchester's best Halloween Party!
You can purchase your Early Bird tickets for £20 through the Eventbrite widget below, but be quick! Tickets will be £25 after 30th September.