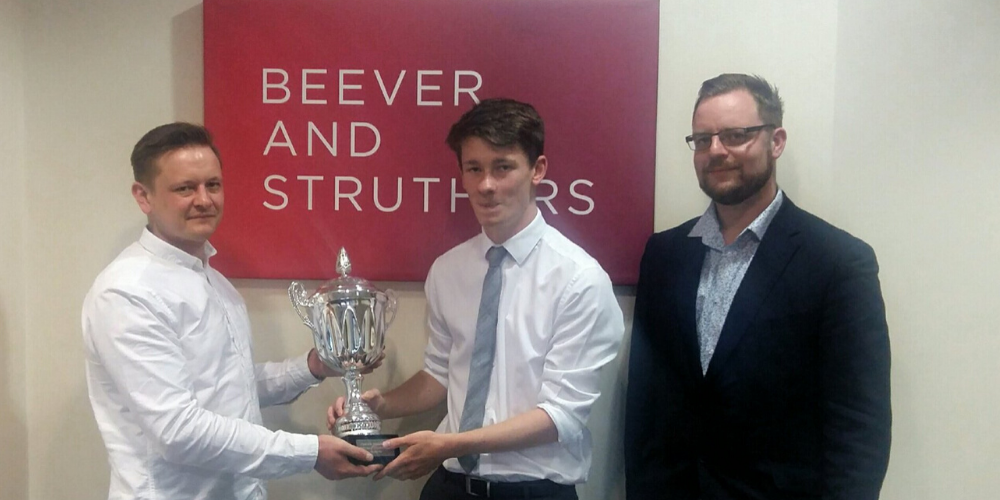 For the next in our Shine A Light series where we tell you a little more about one of our wonderful supporters, we're introducing Beever and Struthers.
Beever and Struthers has supported Forever Manchester for a number of years.
Based on Chester Road in Manchester Beever and Struthers is an award winning firm of accountants and business advisers with offices in Manchester, Blackburn and London. They have been providing accountancy and financial advice to clients for over 100 years and currently rank in the Top 10 firms in the North West.
The team at Beever and Struthers regularly get involved with a wide range of fundraising and social events with Forever Manchester; particularly enjoying the Forever Manchester 7-a-side Football Tournament where they are keen to retain the trophy this year.
They also sponsor the Forever Manchester Annual Birthday Party and take part in October Cheer Fest each year where they hold a delicious cake sale as well as buying Captain Manchester's Magical Tombola tickets.
We're also extremely grateful to Beever and Struthers for allowing us to park our very precious camper van in their car park keeping it safe and ready for us to use out in Greater Manchester communities.
We enjoy meeting up with members of the team at their regular CSR meeting where we can get to know the team, share news about projects they've helped to fund and chat about how we can work together in the future. A great partnership!
Geraldine Finn, Marketing and Business Development Director, says: "Beever and Struthers has supported Forever Manchester for a number of years.
"The fact that they deliver meaningful support to grassroot community organisations at a local level, right across the whole of Greater Manchester, makes it even more relevant to us as a Manchester based firm. We enjoy getting involved with their fundraising activities and love being part of their celebratory birthday party each year."
---
Date added: 26th May 2020
---