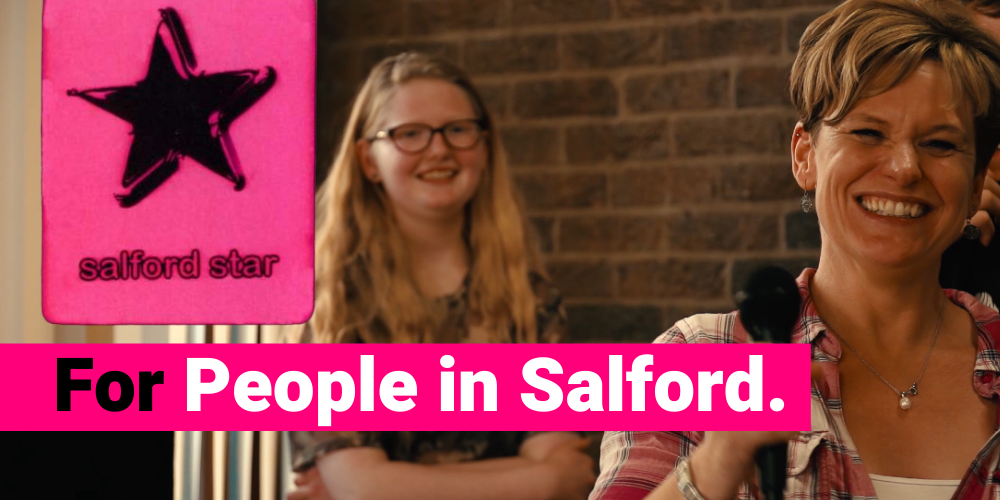 Forever Manchester has teamed up with Salford Star to promote and support community activity for people in Salford.
Salford Star is written and produced by people in Salford for people in Salford. And just like Forever Manchester it's totally independent. It aims to give the community a voice, to make public bodies a bit more accountable and to inform, campaign and entertain.
It showcases what's ace in the city of Salford, it digs up real Salford heritage, give new writers and artists a chance to express themselves, and get Salford celebs to contribute… But to make the Salford Star work, it needs stories about what's going on in the community.
Its first edition was published in 2006 and when available as a print publication, Salford Star distributed 20,000 copies to homes and community venues across Salford. In recent years it has operated mainly online with occasional print publication as and when sufficient funds are available. As a not-for-profit organisation Salford Star relies in funding and income from advertising and donations.
Over the years, Salford Star has featured several Forever Manchester articles and more recently has helped promote Forever Manchester's Community Support Fund to local community organisations that are responding to the impact of Covid-19.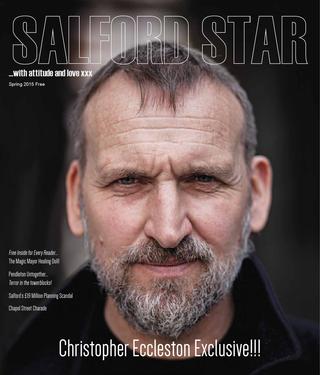 Paul Haworth Director of Brand and Strategy at Forever Manchester said, "We have been long admirers of independent media at a local level, and the fact that Salford Star has been going for coming on 15 years tells you all you need to know about its appeal as well the dedication of its editor to keep the people of Salford informed.
"Community activities are the lifeblood of our neighbourhoods, run by people who give up their precious time to make our communities happier and safer places to be. So, it's vital that the people who run community groups in our local communities are made aware of community funding we have available and the support we can offer. It's equally important that people read about these inspiring community groups and projects; by working more closely with Salford Star we aim to share amazing stories of local people who care enough to act."
As an independent charity, Forever Manchester also needs to raise so the partnership will also see a Forever Manchester advert appearing on SalfordStar.com promoting Captain Manchester's Magical Tombola Monthly Prize Draw. Since its launch in February 2017, the Tombola has raised over £85,000 for Forever Manchester as well as putting smiles of the faces of 172 prize winners.
Stephen Kingston, editor and co-founder of the Salford Star said: "We are absolutely over the moon to be able to partner with Forever Manchester as we have documented some of the charity's brilliant work in Salford over the years – from its response to the Boxing Day Flood of 2015, to helping community groups through the coronavirus crisis this year. What both our organisations have in common is a desire to see a better, more equitable world built from our own doorsteps. We are incredibly grateful to Forever Manchester for support which will help us to continue our work in the Salford community for as long as possible."
Facebook: SalfordStar
Twitter: SalfordStar09
Instagram: SalfordStar
---
Date added: 28th August 2020
---