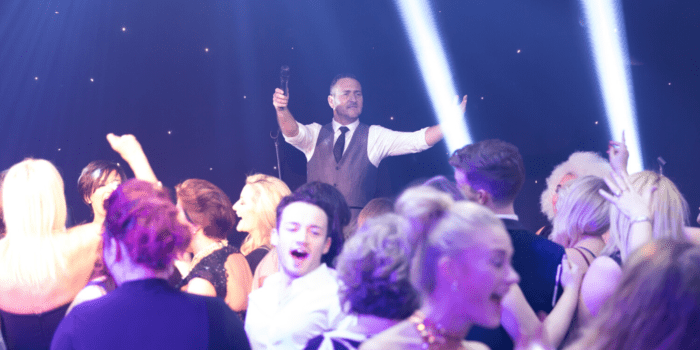 The Mirror Ball, hosted by Forever Manchester Ambassador Andrew Trott Barn, will celebrate its 10th Birthday on Friday 6th March with a night filled with glitz and glamour and three new sponsors.
Headline sponsor for the event is Advanced Pro Salon ‐ developed by salon professionals with over 40 years' experience, Advanced Pro Salon's professional hair colour range, ColourCode, presents salons with one of the best hair colour formulas ever produced.
The ever-popular photo booth, that as always will be in prime position to capture the night's shenanigans, is being sponsored by Whitworth Locke, with its 160 studios and suites situated in a former cotton mill in the city centre.
First impressions count, and The Mirror Ball is delighted to welcome Meadows Gin for its Drinks Reception – guaranteed to kick off the event in style!
Entertainment for the evening is to be sponsored by Deansgate's sublime new barbers with its hidden live music venue One Eight Six.
The event is, as always, supported by Forever Manchester ambassadors Daisy from Down at the Social, Natalie from No Chintz, Siobhan from Siobhan Hanley Communications and Kat from Giraffe Events.
Verdure Florists will also support the event again this year as they bring the glitz and glam to the room.
Give It Up for everyone involved and helping Forever Manchester raise money to fund and support community activty across Greater Manchester.