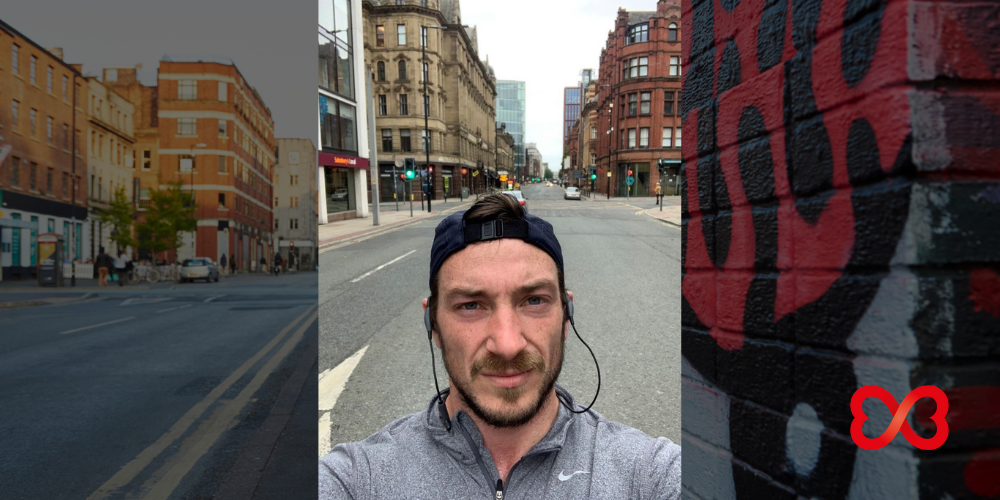 Forever Manchester fundraiser, Paul Vanden, takes on the almighty 4x4x48 Run Challenge on 4th March, running four miles every four hours for 48 hours, all to raise money for Forever Manchester.
Setting off for his first four-mile run of the challenge at midnight on Thursday 4th March, Paul is aiming to complete a total of 48 miles over a 48 hour period, finishing on Saturday 6th March.
Catching up with Paul before he commences his 4x4x48 Run Challenge, we asked him what made him choose Forever Manchester as his charity of choice to raise money for; "My partner was the one who told me about Forever Manchester. I'm a very proud Mancunian and I've always wanted to do something to help people locally – and that's what the charity is all about!"
Paul was initially hoping to raise £500 for Forever Manchester, but after already smashing his target, he's now raising the bar even higher and is hoping to raise at least £1,000. Everyone at Forever Manchester wishes Paul all the very best and ask you to donate as little or as much as you can to support Paul in his brilliant fundraising initiate.
DONATE TO PAUL'S 4x4x48 RUN CHALLENGE
---
Date added: 1st March 2021
---