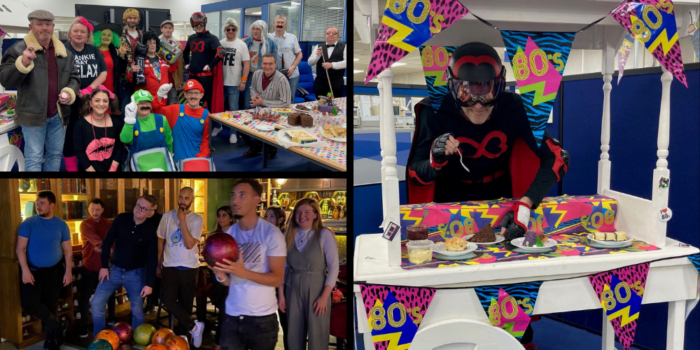 Throughout October, we turbo-charged our fundraising and asked businesses and individuals to get involved in Cheer Fest 2021 and help raise a huge chunk of cash to help fund and support community activity across greater Manchester.
Collectively, over £4,760 was raised and we want to say a huge thank you to everybody who got involved. There were office bake sales, scary movie marathons, actual marathons, auctions, ping pong tournaments, and of course Halloween costume parties.
We want to say a huge thank you to the following businesses for participating in October Cheer Fest and a huge well done to everyone involved for some absolutely brilliant fundraising:
Ampersand, AT Solutions, Cuckoo Design, Express Solicitors and Oscar.
---
During October, our wonderful team of Ambassadors also participated in our #AmbassChallenge. In teams, they were given £50 with the challenge to turn it into as much profit as possible by the end of the month.
Our teams of ambassadors did an absolutely fantastic job, organising all sorts of fun including auctions, cake raffles and social events. We want to say a huge thank you to everyone who took part. All together, our ambassadors raised an amazing £4332 for Forever Manchester.
---
We've included some highlights of Cheer Fest 2021 below, showcasing what our Business Supporters got up to.
---
If you want to get involved in fundraising for Forever Manchester, the good news is that you don't have to wait until next October to get involved. Simply visit our fundraising page for tips and ideas. Make sure to tag us on Twitter or Instagram: @4evermanchester or email: marketing@forevermanchester.com so we can share your plans and help raise even more money!
FUNDRAISE FOR FOREVER MANCHESTER
---
Date added: 5th November
---