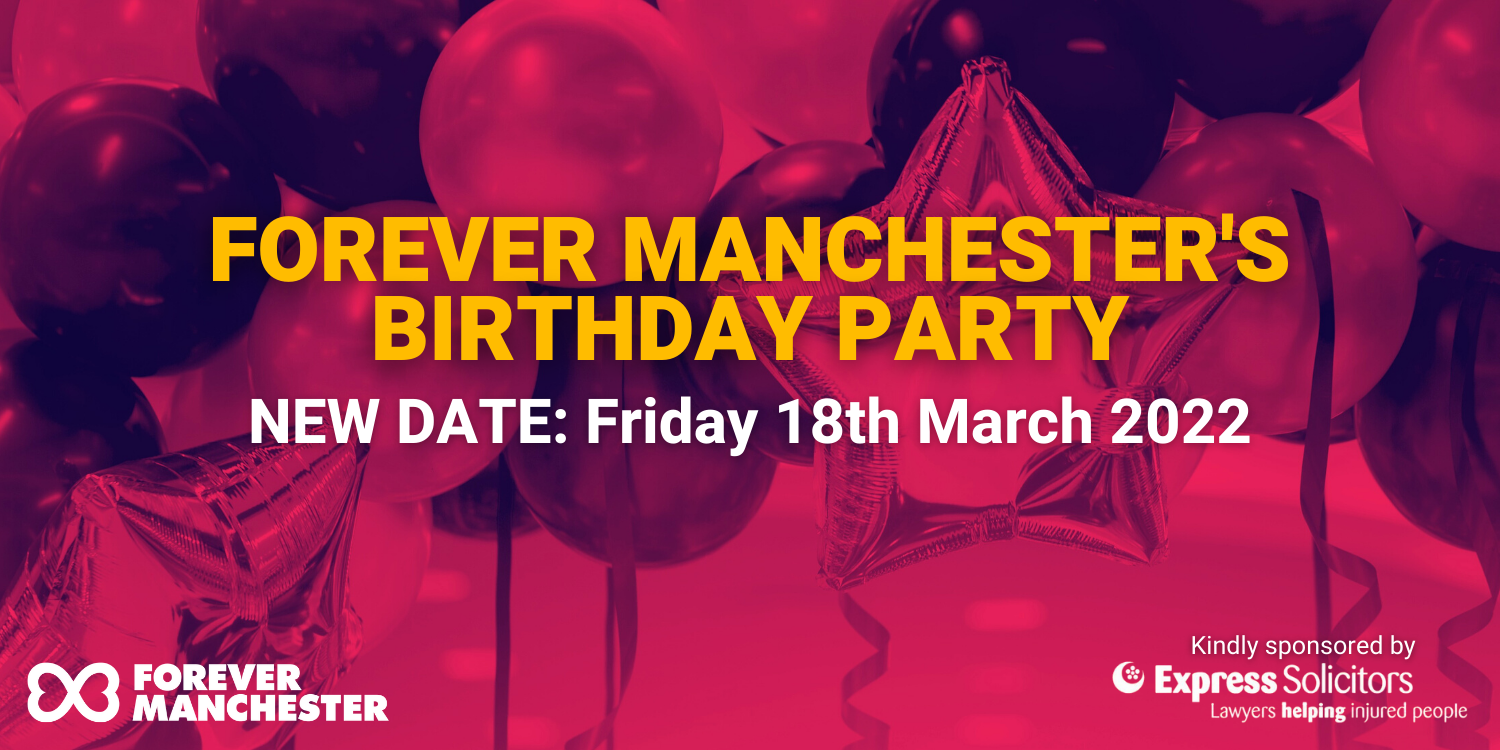 We would like to invite you to join us for our Birthday Party on Friday 18th March 2022 at the Kimpton Clocktower Hotel, Oxford Street, Manchester.
Due to current uncertainties surrounding the ongoing Covid-19 pandemic, we have made the decision to push our annual Birthday Party back by 6 weeks. Although originally planned for February 2022, we wish for all of our friends and supporters to be able to join us on the night and hope that by delaying the event, we are ensuring the best turn-out possible and a successful evening of celebration.
Bringing together over 500 passionate and dedicated Forever Manchester supporters, the event will celebrate another great year of helping local people to do extraordinary things together. Tickets for the event are now on sale.
We look forward to seeing you there!
Click here to find out more about the Birthday Party:
FIND OUT MORE
---
Date added: 6th January 2022
---