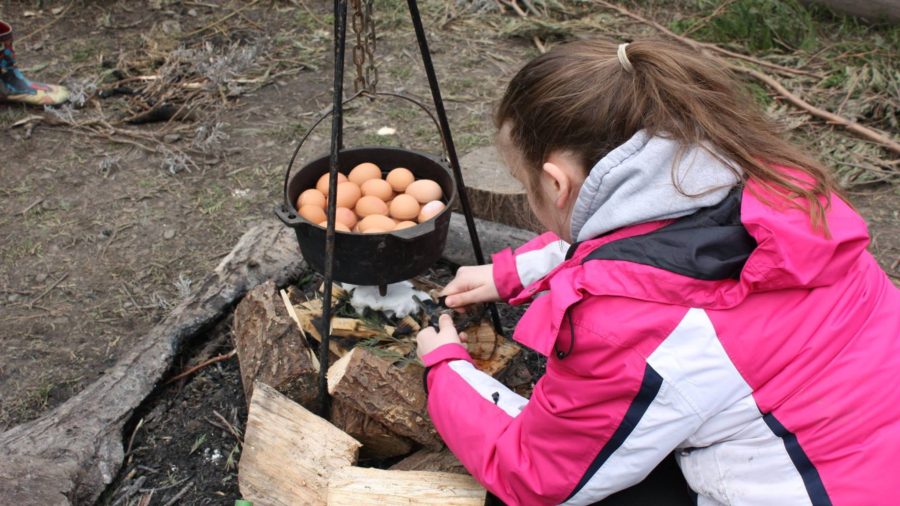 Mini Woodland Activities deliver training and activities to people in Tameside, ranging from outdoor learning adventures to recycled arts and crafts. They want to get children and families to enjoy the outdoors and learn new skills whilst having fun.
Mini Woodland Activities' workshops are a great way of keeping fit and sharing quality family time. The organisation use the Forest School approach, which is based upon a desire to provide young children with an education that encourages the appreciation of the natural world, and nature conservation in later life.
To inspire a love of nature, bushcraft sessions are held and people are taught to build safe fires, dens and shelters, plus learn some campfire cooking skills. These bushcraft skills are proven to boost confidence and self-esteem, and sessions are ran in a way to cater to individual needs whilst maintaining a team spirit.
Taking part in bushcraft sessions makes a huge difference to children and helps build learning strategies. Many children find it easier to learn in an active outdoor environment where there is more space to be creative. Taking part in physical activities like walking, running, climbing, digging and sawing makes children stronger and fitter.
Groups of children can be shy at first and not socialise as a team, but the organisation can help them overcome the nerves with some icebreaker games. The more confident children are encouraged to help make the shyer ones feel comfortable. One session saw a few of the nervous children embraced by the others, they were paid extra attention and shown how to hang a hammock by the others. The next day they confidently returned with samosas and treats for the rest of the group, showing others how to make bracelets and sharing their skills.
Trisha Mcglynn runs the organisation and says: "The families now have a love for the outdoors and can be more confident in their cooking and survival abilities. I have now witnessed families repeating the activities have learnt from Mini Woodland Activities which I am very proud of."