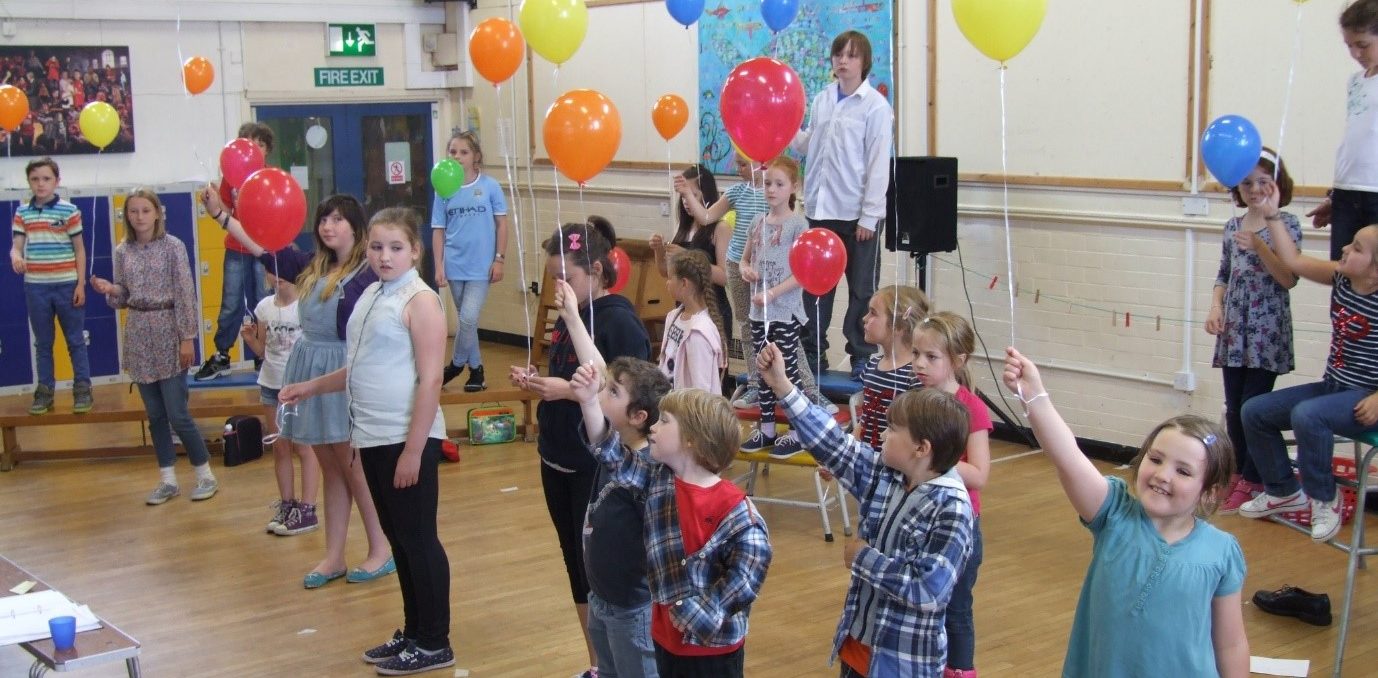 Marple Community Drama Project was set up by a group of local parents who are passionate about creating community-based activities for children and young people that will inspire them, build their confidence, develop life skills and support the development of wider social networks.
Many activities for young people often target either boys or girls, but the group wanted to offer a range of activities that would bring together boys and girls of all ages. The group also found that many local activities for young people are disappearing as a result of cuts in services so they wanted to offer a community solution to fill this growing gap and also offer an alternative to sedentary activities such as computer games.
The project offers a safe, supportive environment for young people to explore a range of activities including dance, movement, stagecraft, filmmaking and technical aspects of theatre and television. The activities are delivered by professional actors who live in the local community, and who have a passion to enable children and young people to learn and experience the benefits of drama and performing arts.
The group plans to enable the young people to produce short films on a range of topical local issues that are of particular interest to the children and young people themselves, enabling them to explore these issues and to write scripts and produce films that help them to tell their own stories and to develop important life skills. These issues may be things that are of interest to the local community, such as promoting safe and healthy lifestyles by tackling issues of drugs, bullying, relationships and young carers, environmental issues and issues relating to the improved self-esteem of children and young people.
Helen Moreton, Headteacher at All Saints School, said: "The drama provision offered by Marple Drama is outstanding. The queue to get a place at Drama Club speaks volumes towards how much the children simply love the opportunities it gives. It has been a privilege to see children flourish and become committed, confident actors in a variety of productions. Also children taking these skills and transferring their enhanced self-belief into all areas of the curriculum and school life."