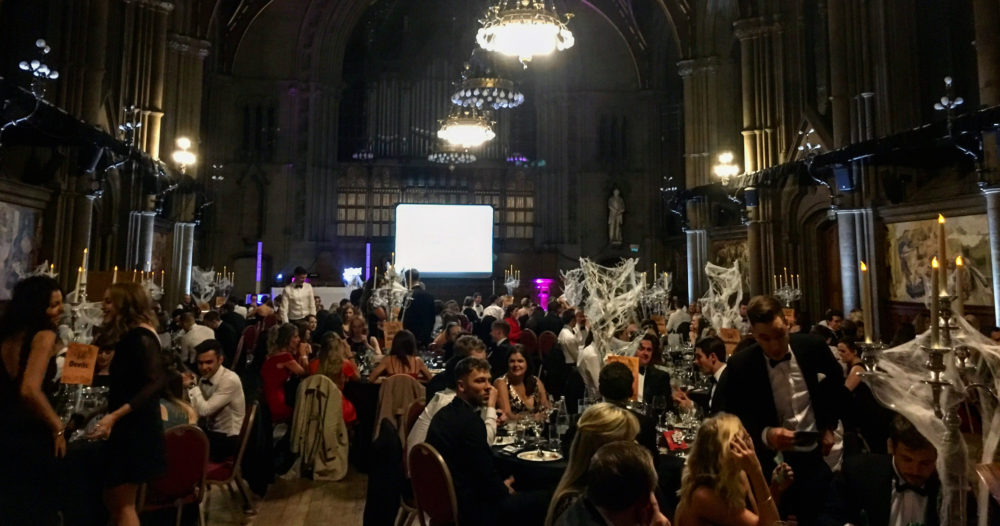 Manchester Young Professionals held their Annual Spooktakular Halloween Ball in Manchester Town Hall's Great Hall on Thursday 26th October, raising £3,260 for Forever Manchester, with £2,510 raised through a raffle on the night along with a £750 donation by the Brooks Macdonald Foundation.
The event brought together over 220 young professionals from a variety of different industries and was supported by the Manchester Young Solicitors Group, Manchester Young Chartered Accountants Group and RBS's Young Bankers Association.
The Manchester Young Professionals team said: "We are delighted to have raised over £3,000 for such a great cause. Forever Manchester is a fantastic initiative and we were very pleased to be able to help this local charity raise much-needed funds.
"We chose to support Forever Manchester as all the money it raises enables the use of grassroots community activity across Greater Manchester. The money from this charity ball will help to sustain projects based in our local community and benefit the lives of young and old people, people with disabilities, sports teams, cancer support projects and more.
"We'd like to thank everybody for their support."
See more from the night here: #MYIPBall2017.
Thank you Manchester Young Professionals and Brooks Macdonald from all of us here at Forever Manchester!