For almost two years, Jon Massey and Adam Stanway have had the pleasure of documenting Manchester's affluent creative landscape. Bound within an A5 Moleskine sketchbook, the project has captured the narrative of an entire city and catalogued over 50 local visionaries.
The pair will close DM16 (Design Manchester 2016),  at the iconic Old Granada Studios on Thursday 20th October (6pm-11pm) – The event will see hundreds of people from the region's creative community coming together with a shared passion for design.
Jon and Adam have kindly chosen Forever Manchester as the beneficiary charity. All proceeds, from the sale of artwork at £20 each (sold on the night) and the Moleskine book and an original Gerald dog donated by Liam Hopkins, (to be sold as an ebay auction), will come to Forever Manchester to help us fund and support grassroots community activity across Greater Manchester.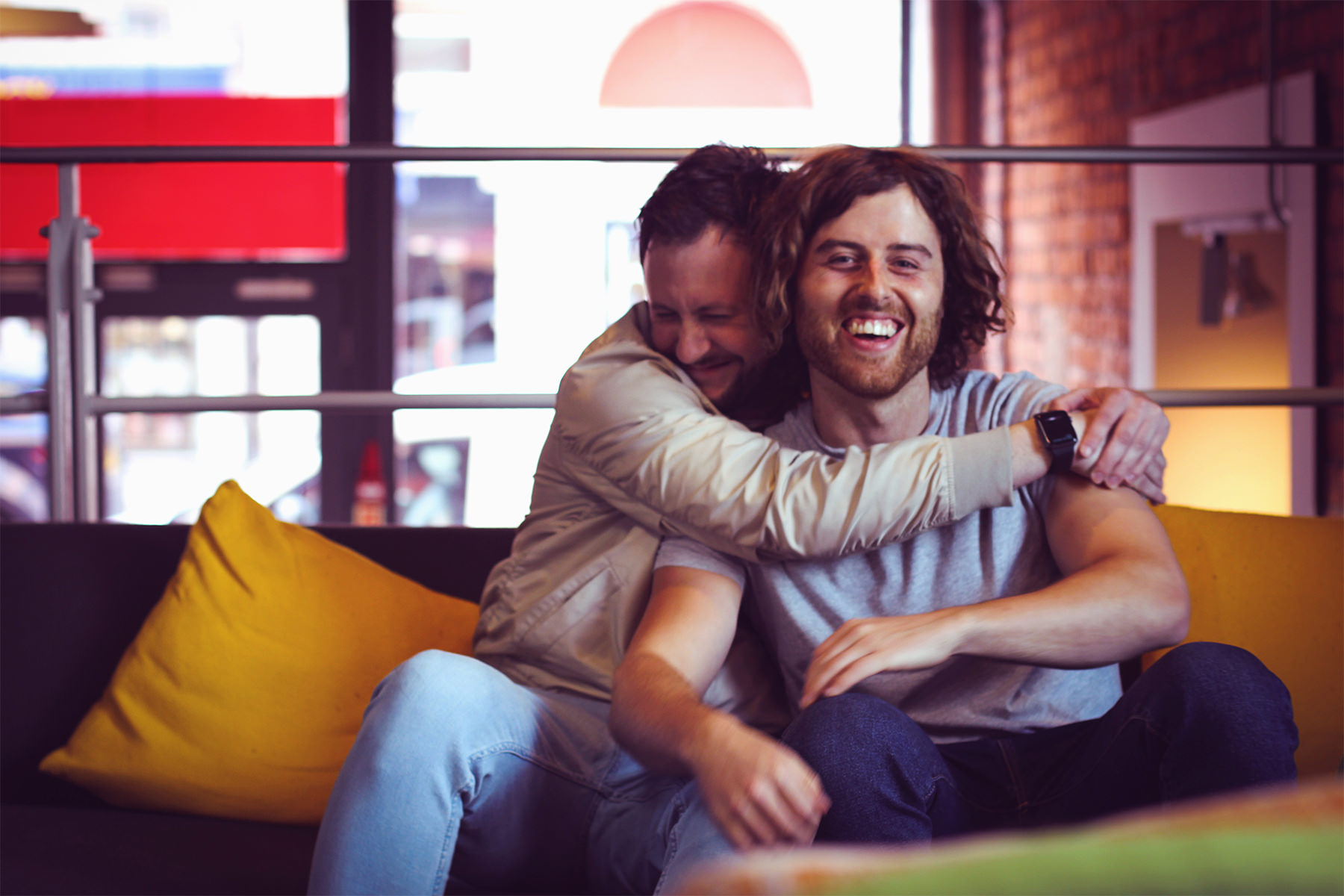 For Jon Massey and Adam Stanway their Moleskines® are much more than just leather bound journals. They're an indispensable extension of themselves with 104 pages of expressive freedom and personal mayhem. They go everywhere with them and are their trusted artistic sidekicks firmly attached to their creative tool belts.
Every great campaign, project, painting or song started somewhere; often the page of a sketchbook, a notebook, a diary, the back of a napkin or even the back of your hand. Those intimate spaces are where creative moments happen ‐ when ideas are born and committed to ink and lead.
#MCR_Moleskine is a huge, collaborative group hug and the idea is simple. An A5 Moleskine® sketchbook has been hand delivered by Jon & Adam to 52 diverse Manchester based creative's inviting them to contribute a unique piece.
The rules were simple; each artist had a double page spread to do with what they'd like. Doodle their finest masterpiece, scribble their shopping list, or even set a challenge for the next page.
Artists included in the book are:
Will Berry, John Owens, Rick Raby, Robert Lomas, Barney Ibbotson, Dan Hett, We Are Empire, Stanley Chow, Dave Sedgwick, Alex Darke, Nick Chaffe, Made By Memo, Jane Bowyer, SHE Choir, James Oconnell, Tash Willcocks, Blanche McIntyre, Woody Woods, Gary Grainger, Jack Sewina, Lisa Risbec, One Minute Briefs, Ian 'Swifty' Swift, Sian Ediss, Daren Newman, Tim Isherwood, John Powell-Jones, PRINT MADE, Jake Hub, Jay Eego, Textbook Studio, Ian Parkin, Him Hallows, Caroline Dowsett, Covet Interiors, Studio Up, Dr Me, Aliyah Hussain, Daniel Russell, Steve Hockett, Alex T Frazer, Adam Stanway, Liam Hopkins, Jon Massey.
On Thursday 20th October at Old Granada Studios, where final submissions will be created and projected LIVE, the book will be exhibited in its entirety for the first time. Alongside a feast of musical treats from the likes of the SHE Choir, DJ Zvöok! (from local club night Les Fleurs) and WILL TRAMP, there will be food and drink from The Real Junk Food MCR, GRUB and the Runaway Brewery. Plus, the Bull Knitters will be yarn bombing the event and Generic Greetings will also be creating live art.
From all at Forever Manchester, we'd like to say a huge thank you to Jon and Adam for choosing us as their beneficiary charity and wish them well on a very successful night.