For almost two years, Jon Massey and Adam Stanway have had the pleasure of documenting Manchester's affluent creative landscape, bound within an A5 Moleskine sketchbook. This week the project comes to an end as it is auctioned for Forever Manchester.
The pair closed DM16 (Design Manchester 2016),  at the iconic Old Granada Studios on Thursday 20th October. The event saw hundreds of people from the region's creative community coming together with a shared passion for design, as well as the final remaining pages of the Moleskine being filled live.
Was great seeing my work amongst all the great stuff in @MCR_Moleskine last night pic.twitter.com/pVoGySZFam

— Jacob Phillips (@jakehub) October 21, 2016
A huge thanks to all 400+ who came to the @MCR_Moleskine DM16 party last night, MCR really knows how to party pic.twitter.com/pKx0cyCcqV — Design Manchester (@designmcr) October 21, 2016
Jon and Adam have kindly chosen Forever Manchester as the beneficiary charity for this amazing project.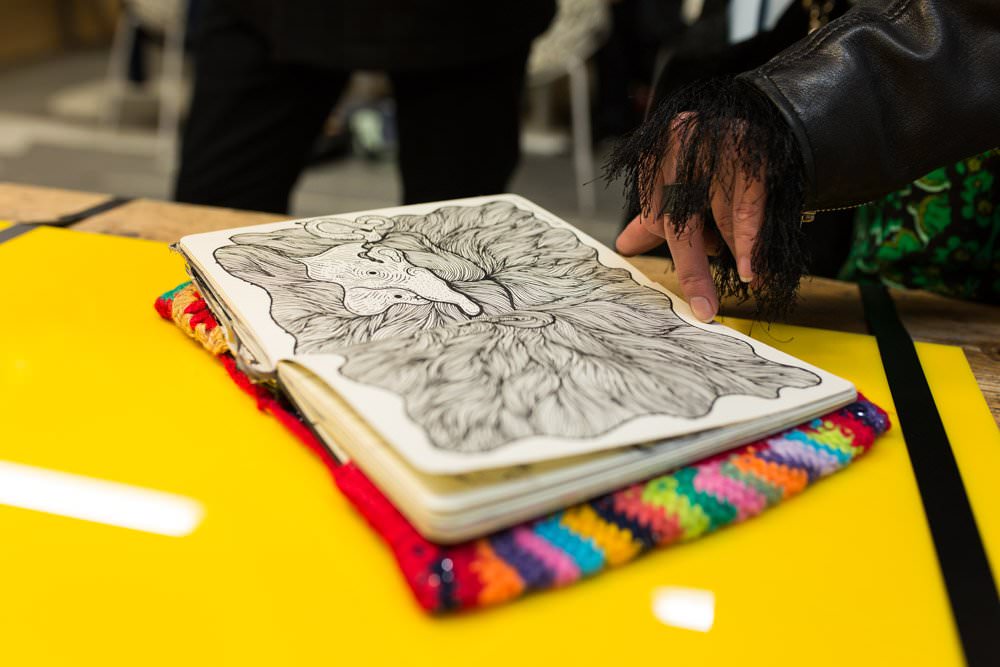 All proceeds, from the sale of individual artwork, the Moleskine book and an original Gerald dog donated by Liam Hopkins, will come to Forever Manchester to help us fund and support grassroots community activity across Greater Manchester.
#MCRMoleskine is a huge, collaborative group hug and the idea is simple. An A5 Moleskine® sketchbook was hand-delivered by Jon and Adam to 52 diverse Manchester-based creatives that were invited to contribute a unique piece. Each artist had a double-page spread to do with what they'd like; doodle their finest masterpiece, scribble their shopping list, or even set a challenge for the next page.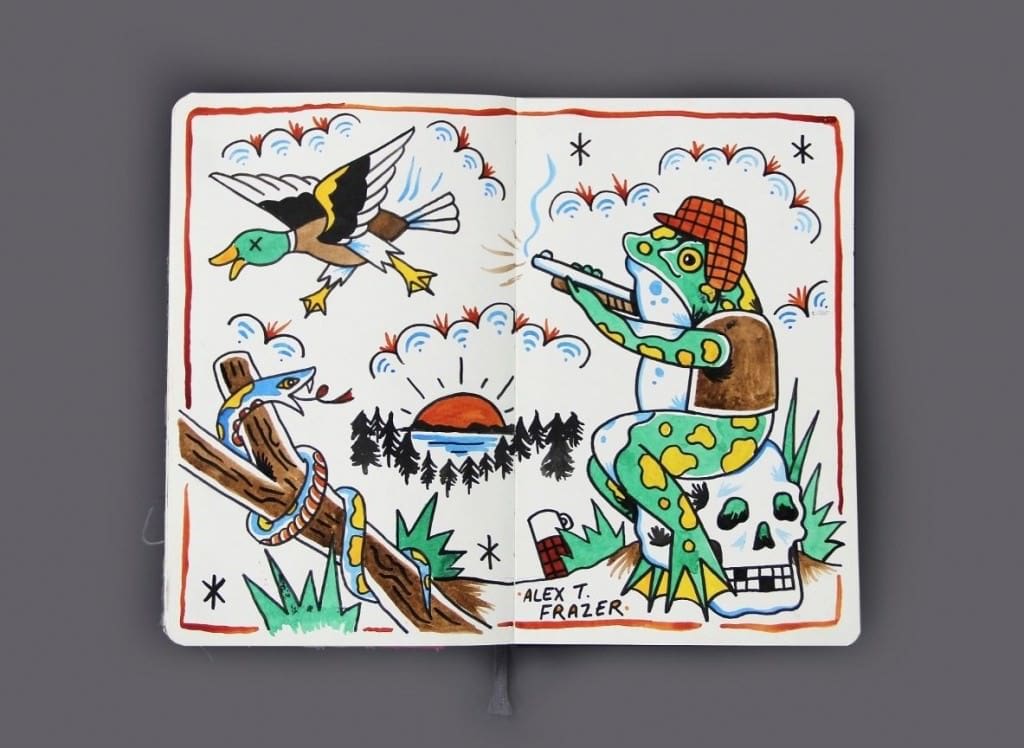 Artists included in the book are:
Will Berry, John Owens, Rick Raby, Robert Lomas, Barney Ibbotson, Dan Hett, We Are Empire, Stanley Chow, Dave Sedgwick, Alex Darke, Nick Chaffe, Made By Memo, Jane Bowyer, SHE Choir, James Oconnell, Tash Willcocks, Blanche McIntyre, Woody Woods, Gary Grainger, Jack Sewina, Lisa Risbec, One Minute Briefs, Ian 'Swifty' Swift, Sian Ediss, Daren Newman, Tim Isherwood, John Powell-Jones, PRINT MADE, Jake Hub, Jay Eego, Textbook Studio, Ian Parkin, Him Hallows, Caroline Dowsett, Covet Interiors, Studio Up, Dr Me, Aliyah Hussain, Daniel Russell, Steve Hockett, Alex T Frazer, Adam Stanway, Liam Hopkins, Jon Massey.
You can bid for the Moleskine here on eBay: The Original Manchester Moleskine Book
You can bid for the original Gerald dog by Liam Hopkins here on eBay: Lazerian's Manchester Moleskine Gerald Dog
Happy bidding!