On Wednesday 1st February, we had the pleasure of attending new restaurant and tea shop, LEAF on Portland Street's, wine tasting. All proceeds from the event were donated to us, and it raised an amazing £200.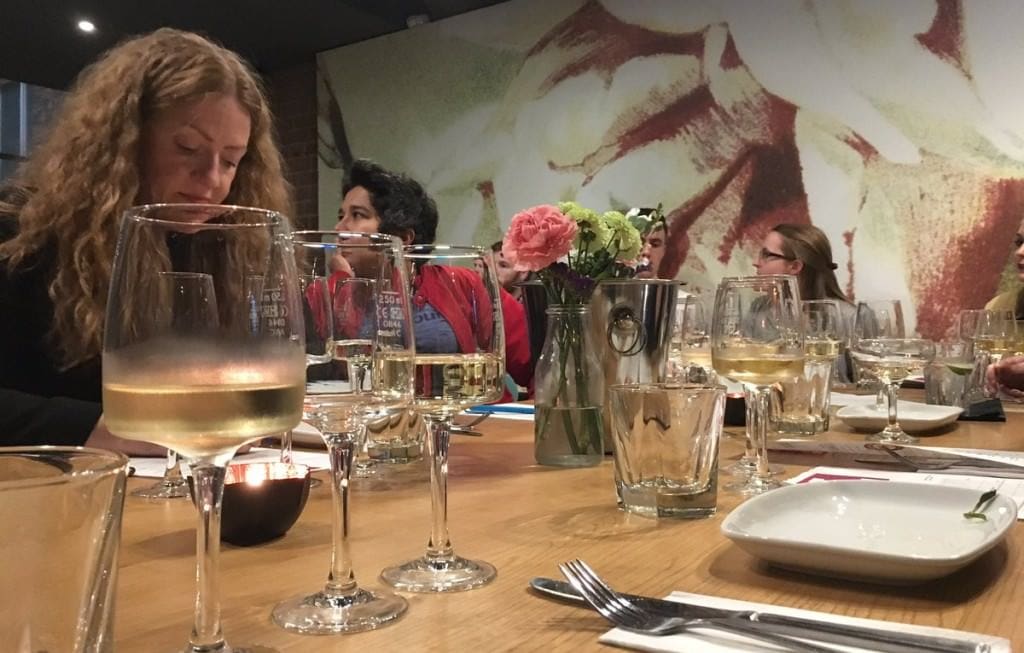 Set in the former CUBE Gallery and RIBA building, LEAF is absolutely bursting with character and provides, just as they say, "an inspiring and intimate space, bringing the very best food, tea, music and good times to Manchester."
The evening was expertly hosted by Suzy Spilling, wine development manager for Cockburn and Campbell Wines, who took us all through the eight fantastic wines that LEAF currently serve at their bar, and how to correctly taste them. They were paired with some delicious dishes to bring out and complement the flavours in the wines.
We had such a great time last night at the wine tasting and we're thrilled to have raised so much money for a good cause @4EVERManchester