We're delighted to announce that Kyocera will be sponsoring the programme for Forever Manchester's Big Birthday Party for the fifth year running.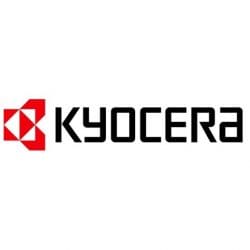 Kyocera has supported Forever Manchester since it opened its Manchester office in 2013, so it's been a fantastic five years of support for our local communities.
Rod Barthet, Chief Executive Officer of Kyocera, said: "Kyocera is delighted to sponsor the Event Programme for the Forever Manchester Birthday Party once again."
He added: "Having a presence in Manchester is important to us as a company and we recognise the value of supporting local community activity and the Birthday Party is a great way of celebrating that and we enjoy being a part of that celebration."
We're looking forward to seeing the team from Kyocera at the event on 8th February at the Principal Hotel.

Kyocera is one of the world's leading document output management companies, manufacturing and marketing monochrome and colour network printers, multi functional products and a portfolio of software solutions.The company have Technology Suite at Chancery Place on Booth Street in Manchester city centre and has a keen ethical and environmental policy.
CLICK HERE FOR BIG BIRTHDAY PARTY DETAILS