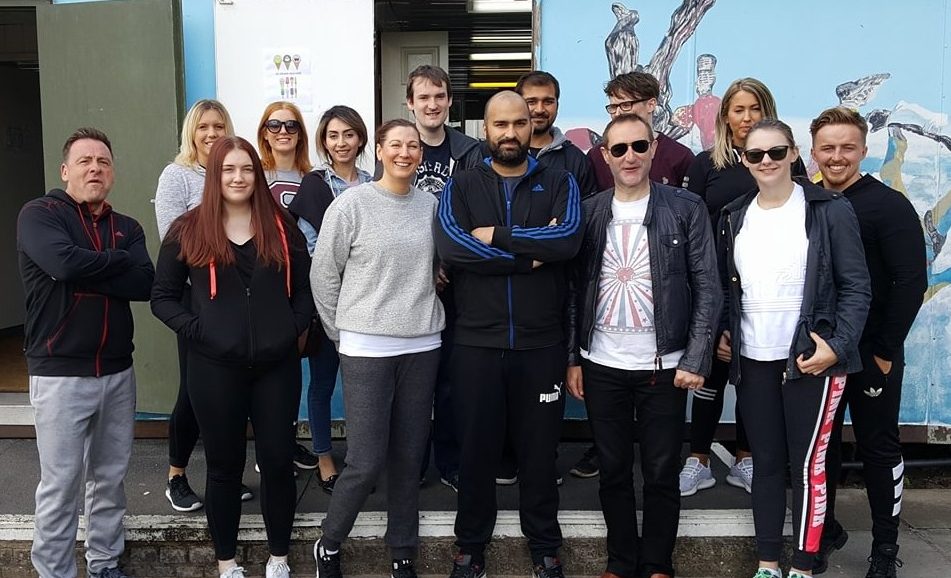 We thought we'd borrow the title from the Tom Petty song to thank the guys at Manchester city centre-based Kay Johnson Gee for bravely throwing themselves out of a plane – not just once, but on two occasions this month – to raise money for Forever Manchester.
Business Supporters Kay Johnson Gee set themselves a target to raise £10,000 to be split between Forever Manchester and another local charity and decided that the best way to do it was to organise a skydive.
Their first attempt was thwarted by bad weather but, not to be put off, they divided into two teams and held two separate skydiving events this month. The money raised for Forever Manchester will be used to help local community initiatives throughout the ten boroughs of Greater Manchester.
We are constantly surprised by the innovative ways Manchester-based businesses find to raise money for charity and are delighted that we were one of the charities chosen by Kay Johnson Gee.
Ged Murray from Forever Manchester said: "We know how busy people in the business community are these days and taking time out of busy schedules to arrange and take part in a skydive as well as fundraising at the same time, takes a considerable amount of time and effort. We are really grateful to Kay Johnson Gee for arranging this event."