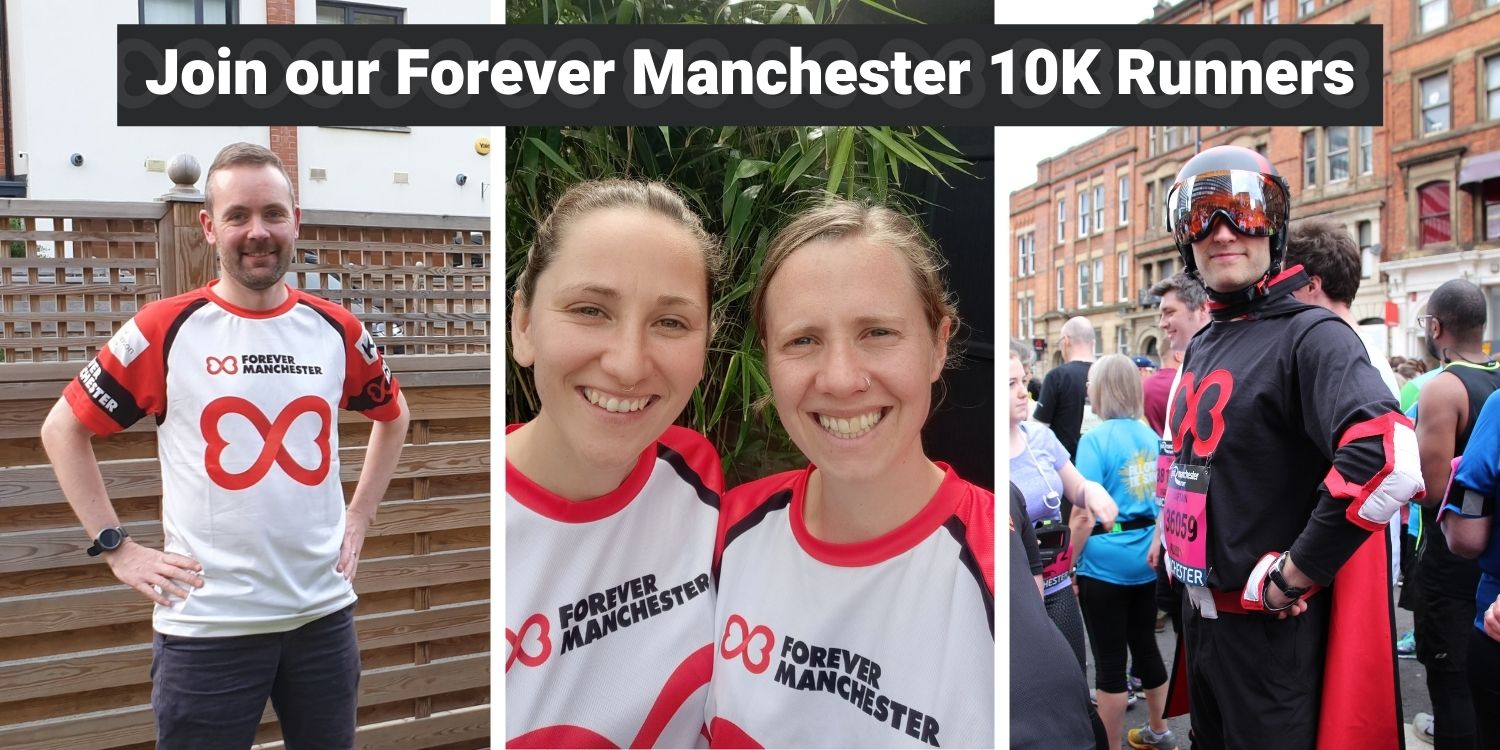 The Great Manchester Run is taking place on Sunday 26th September 2021 and some of our very own Forever Manchester team members will be taking part.
Captain Manchester will once again be taking part in the 10K this year, and he's set himself the challenge of beating his personal best. If you'd like to sponsor him, you can do by visiting his Just Giving page below, and make sure you keep an eye out for him at the starting line.
Support Captain Manchester
---
Also running on Team Forever Manchester is Kev Duxbury, the associate director of Forever Consulting. Already an avid runner, Kev has decided to take on the challenge of a 10k and as of June 2021 he's already raised £350 of his £150 target!
Support Kev
---
Our communities team programme coordinator Natasha Davies-Strickleton, and her partner Heather, are also taking part in the 10K for the very first time! The 10K is a big challenge so why not support our first-timers by donating to their Just Giving page?
Support Tash and Heather
We want to wish all of our staff, friends and family who are taking part in the 10K, Good Luck! We can't wait to see them cross that finishing line.
---
10k Run – Fancy joining us?
We know during lockdown many of you started running so why not set yourself a challenge and join our runners to help raise money for Forever Manchester, with the added satisfaction that you're running to help the communities where you work, live, play and most importantly, love!
Forever Manchester's charity places for the 10K run are available at a discounted rate of £25 (normally £42 from the Great Run website), with a minimum fundraising target of £150.
Click on the button below for more information:
Read More
---
Date added: 2nd July 2021
---