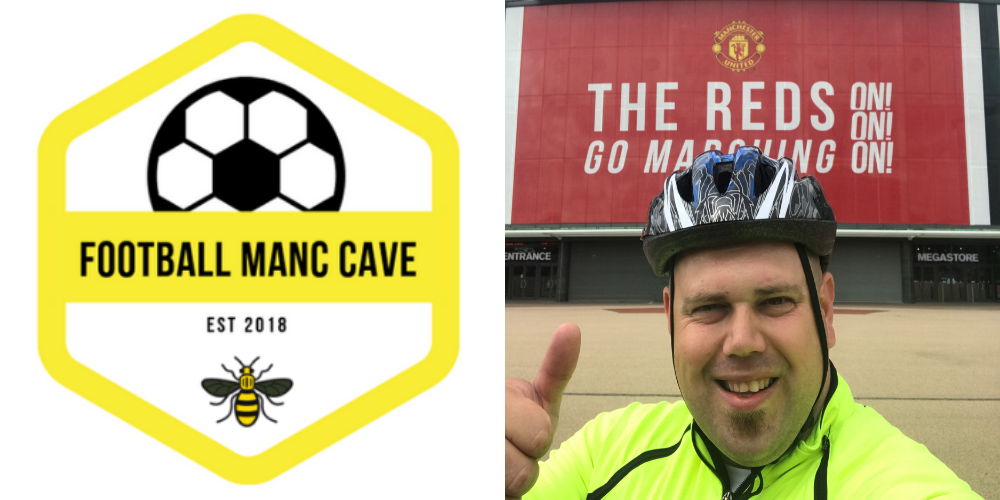 Forever Manchester supporter Ian Foran from The Football Manc Cave has completed his epic cycle to the 13 football grounds covered by his website.
This amounted to a whopping 200 miles and he managed to raise £340 for Forever Manchester to fund and support community activity across Greater Manchester. Nice one Ian!
Ian's efforts took him to Rochdale, FC United, Salford City, Bury, Radcliffe, Oldham Athletic, Curzon Ashton, Ashton United, Stockport County, Bolton Wanderers, Wigan Athletic, Manchester United and Manchester City
He told us: "At the start of the challenge, I didn't realise the mental and physical challenges that I would face. We started off relatively easy with a 7 mile ride, I knew in 9 rides time this would be built up to a 50-mile round trip.
"I've had two right knee operations – a reconstruction & ligament repair, this has left me with my cartilage being removed and zero protection for my knee which has led to osteoarthritis."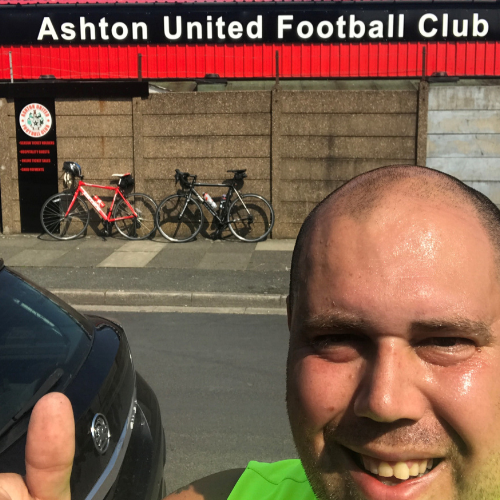 Ian added: "Following the first 4 rides, I'd started to feel the full effects in my knee, to the point rides 8 & 9 my knees started to give out mid-ride.
"The mental strength I had to find was spurred on by the huge support network and donations of many kind people, which I thank everybody for.
"After completing over 200 miles in 19 days, my body's in bits but it's certainly given me a great idea for further charity work with Forever Manchester and hopefully help more people along the way."
Huge thanks again to Ian for his incredible efforts and no matter what your team is, you can show still show him some support by clicking the button below.
---
Donate Now
---
The Football Manc Cave is a football website providing news, reaction and opinion on teams based in Greater Manchester. The website was created by Ian in 2018 to bring news to football fans supporting clubs in Greater Manchester region and to highlight lower league teams alongside those in the top tiers.
---
Date added: 10th June 2020
Date updated: 6th July 2020
---