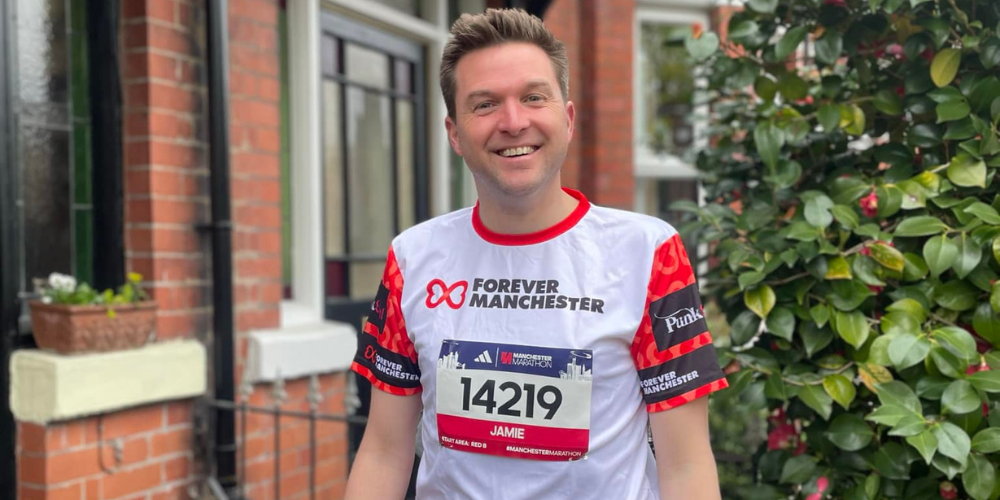 We'd like to say a huge thank you to Jamie Fox for raising over £1,200 by running on behalf of Forever Manchester in the Manchester Marathon on Sunday 16th May 2023.
Having started off with a fundraising goal of £500, it's clear to see that Jamie absolutely smashed through this goal, and we're sure that this generosity from his supporters – including a donation from his employer, NatWest – helped keep him going to the very end.
Jamie was one of over 28,000 runners that took part in the iconic Mancunian event, the fourth-largest race of it's kind in Europe. Covering 26.2 miles, the route takes runners through Manchester and Trafford where hundreds of people turned up to cheer them on, creating an overwhelmingly positive atmosphere.
With a finishing time of 3 hours 25 minutes, we want to say congratulations to Jamie on such a great achievement and a huge thank you for his fundraising efforts!
---
Date added: 17th April 2023
Date updated: 22nd May 2023
---