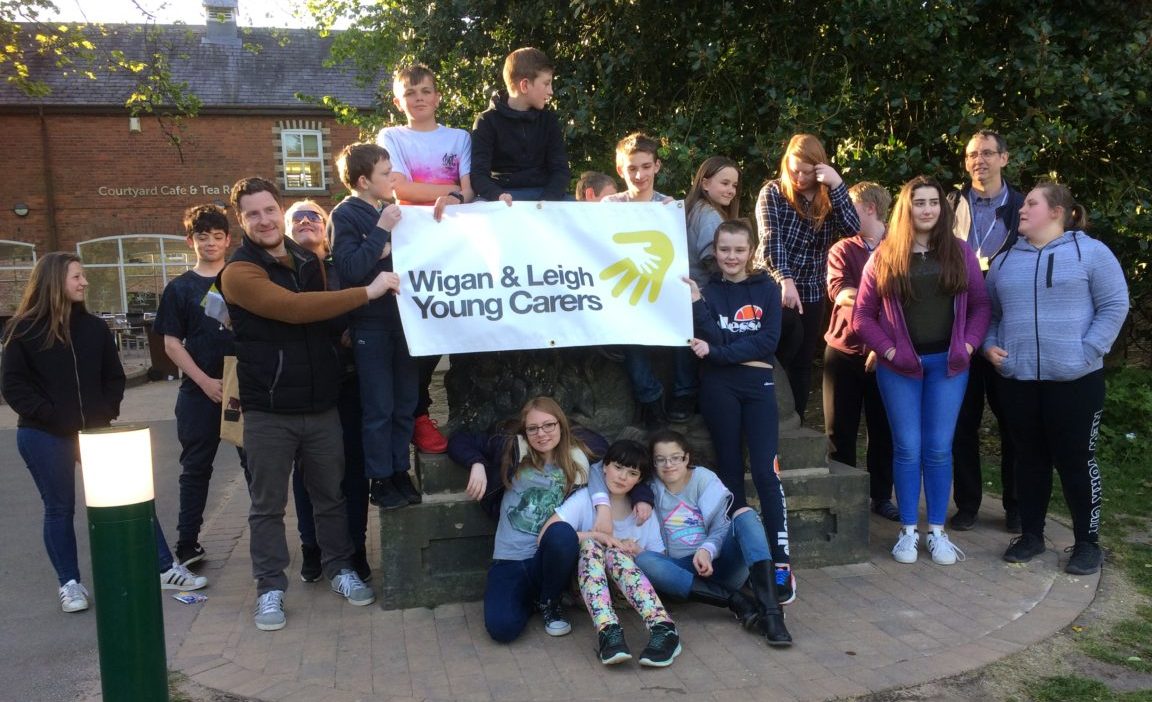 Friends of Young Carers, based in Wigan, aim to promote and protect the physical and mental health of young carers through the provision of holiday breaks, support, education and practical advice.
The purpose of their organisation is to alleviate the stress placed on young carers and their families, whose life is significantly affected by the impact of caring for a parent, child or relative.
Young carers are often a vulnerable and unrecognised group in society, and they can suffer low self-esteem due to feeling different from their peers. They can feel socially isolated as they have very little leisure time to participate in creative, sport or social activities outside of normal school hours, and they are often tired and worried.
The group believes that giving young carers a break ensures that their issues and valuable contributions are recognised and acknowledged, enabling them to have some fun in a supportive setting with their peers.
One young carer begun attending the group when she was just six years old. Now 14, this is her story: "I started Young Carers after social services got in touch with them. I had an interview where I talked about who I looked after and how much respite I get.
"I look after my little sister who has learning difficulties and, up until her passing away, I helped look after my mum who had problems with alcohol and depression. I still look after my sister and now I also help look after my step mum, who has a long-term serious illness.
"Without the help and support of young carers it would have been a lot harder to cope, I've also done a lot of activities and shared a lot of experiences that I would never have had the chance to do.
"The Young Carers group have developed my confidence and this has helped me a lot. The volunteers have helped by picking us up and they put us first before anything else. They don't treat us like we're at school, they treat us like friends.
"When I go to Young Carers it makes me happy and I would like to continue at this group."