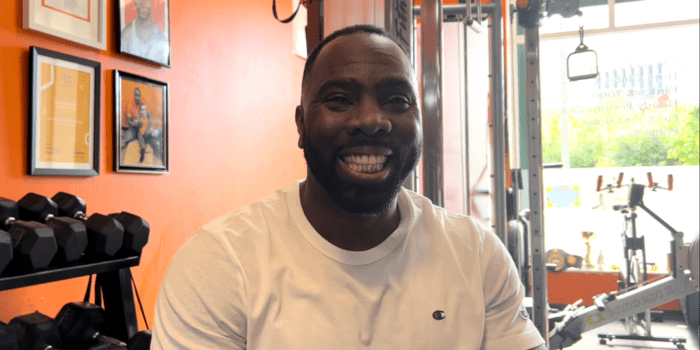 Javeno Mclean won the Forever Manchester Queen's Jubilee Community Hero Award at the National Lottery's Big Jubilee Street Party on the 4th June 2022. We paid Javeno a visit to find out more about the fantastic work he does at J7 Health Centre.
Awarded by Dame Sarah Storey in front of 10,000 people at the AO Arena, Javeno's award was part of an incredible night in celebration of the Queen's Platinum Jubilee. In the past we have funded J7 Health and Fitness through the One GM Community Fund as well as the Community Support Fund, allowing them to continue making a difference by bringing members of the community together and championing both the physical and mental importance of exercise.
Speaking to Javeno, we learnt more about the service he provides through J7 Health Centre, the impact it has on the local community and the importance of funding from organisations such as Forever Manchester.
To watch the moment that Javeno was presented with his award on stage at the AO Arena, simply click here and skip to 18 minutes.
---
Date added: 18th July 2022
---