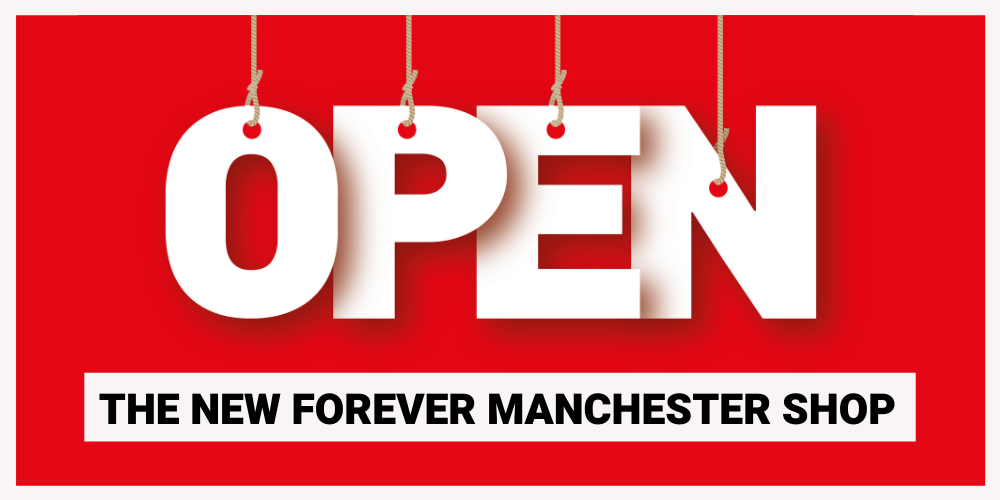 The Forever Manchester Shop has had a full makeover and we are very excited to announce that the new-and-improved site is now live!
It's the ultimate shopping destination for Mancunian gifts, offering a great selection of products that celebrate some of Greater Manchester's finest people, places and cultural references all whilst raising money for Forever Manchester.
Over the last few months, we've been working hard to make sure that the new site is bigger and better than ever before. We have new search and filter options to make your shopping that much easier, and the new site is specifically optimized for mobile devices so you can enjoy a user-friendly experience.
We believe that connected communities make stronger, happier communities, so we love any activity that brings people together. That's why the new site also features a collection specifically dedicated to supporting local traders and artists. The 'Made in Manchester' section of the site is home to a wonderful array of gifts designed and made by artists who all work and live in Greater Manchester.
From prints and jewellery to candles and flowers, you can support your local community in more ways than one by buying something you can guarantee was made in Manchester! We have also have a fantastic array of football and music related products, including some prints which are exclusive to the Forever Manchester Shop, meaning you won't find them anywhere else.
So, if you're looking for the perfect 'something from home' gift for any Mancunian, you're sure to find it here.
VISIT THE FOREVER MANCHESTER SHOP
---
Date added: 6th August 2021
---