In the Great Manchester 10k run on Sunday 21st May 2023, our brilliant runners raised a record-breaking £25,325 due to their incredible fundraising efforts!
25,000 people took part in the Great Run, with 2023 feeling extra special due to it being the 20th anniversary of the event. To add to this, it was a great year for Forever Manchester with over 180 people running to raise money, across both the 10K and the Half Marathon races.
We would like to say a massive thanks to all the good people at:
Alexander & Co, AO Arena, Auto Trader, Beevers and Struthers, Cuckoo Design, Express Solicitors (pictured), Hall Brown Family Law, JW Lees Brewery, Oscar, Zuto
In addition, we thank the following individuals:
Chris Marsh, Tom Stevens, Dan Holt, David Hunt, Darcy Conner, Michelle Smithies, Ruby Sidlow
Punk Legal for kindly sponsoring our running t-shirts, and The Lion's Den for hosting a post-run celebration point.
---
Everyone at Forever Manchester appreciates your efforts and hope you enjoyed the day as much as we did. It was great seeing everybody in person and being able to catch-up with both our business supporters and individuals.
We've included some of our favourite photos of the day below: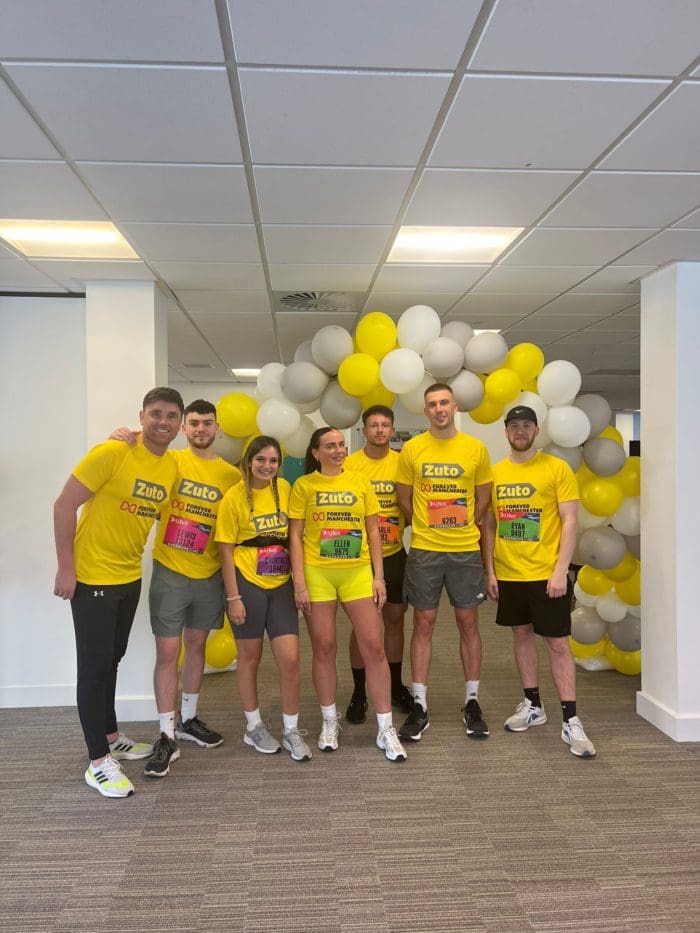 ---
Date added: 24th May 2023
---