On Thursday 10th November, Ambassador Duane Cormell from Realm Recruit and local artist James Chapman brought together an exhibition to help raise funds for communities across Greater Manchester.
We gathered at The Fitzgerald, a speakeasy jazz venue based in the Northern Quarter, for the "first look" exhibition of these Manc-inspired works. Guests on the night were able to view this artwork over a generous welcome drink of Manchester Gin (thanks guys!).
#ForeverFromManchester is a lighthearted, graphic celebration of Mancunian heritage. The project fuses the past with the present, depicting a variety of legendary Mancunians, both native and adopted, in iconic Manchester settings. A big part of being Manc is about not taking life too seriously, the essence of which the project attempts to capture.
The idea behind #ForeverFromManchester was conceived by Forever Manchester Ambassador, Duane Cormell, and has been developed and brought to life by James Chapman. James is an illustrator, born in Birmingham, currently residing in the Manchester suburb of Didsbury. He began his career researching and illustrating the fun and engaging educational series 'Soundimals', which focuses on the varied selection of onomatopoeic sounds from around the world. This work drew viral attention online, being featured by The Guardian, The Independent, Huffington Post and The Daily Mail, as well as BuzzFeed, with which he became a frequent collaborator. Two books – Soundimals and How to Sneeze in Japanese – were self-published from this project, and his work in the area of culture and diversity continues with further illustrated series in the pipeline.
They're displayed.
Which is your favourite? #foreverfrommanchester
You can buy them + support @4EVERManchester pic.twitter.com/d2cXIHgsgt

— Jean Mills (@JeanieFM) November 10, 2016
We are delighted to announce that the Forever From Manchester artwork is now available to be purchased on This Charming Manc, together with James' take on our very own Captain Manchester (see this article's main image). Each print is A3 and priced at £10. All artwork is also available in a postcard pack for £10.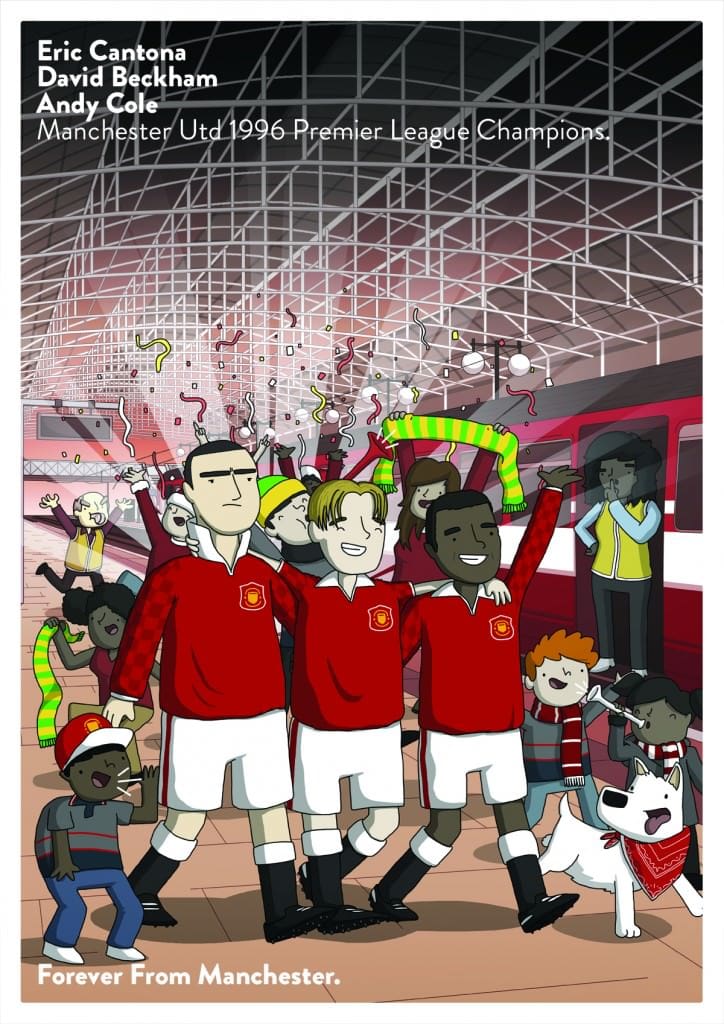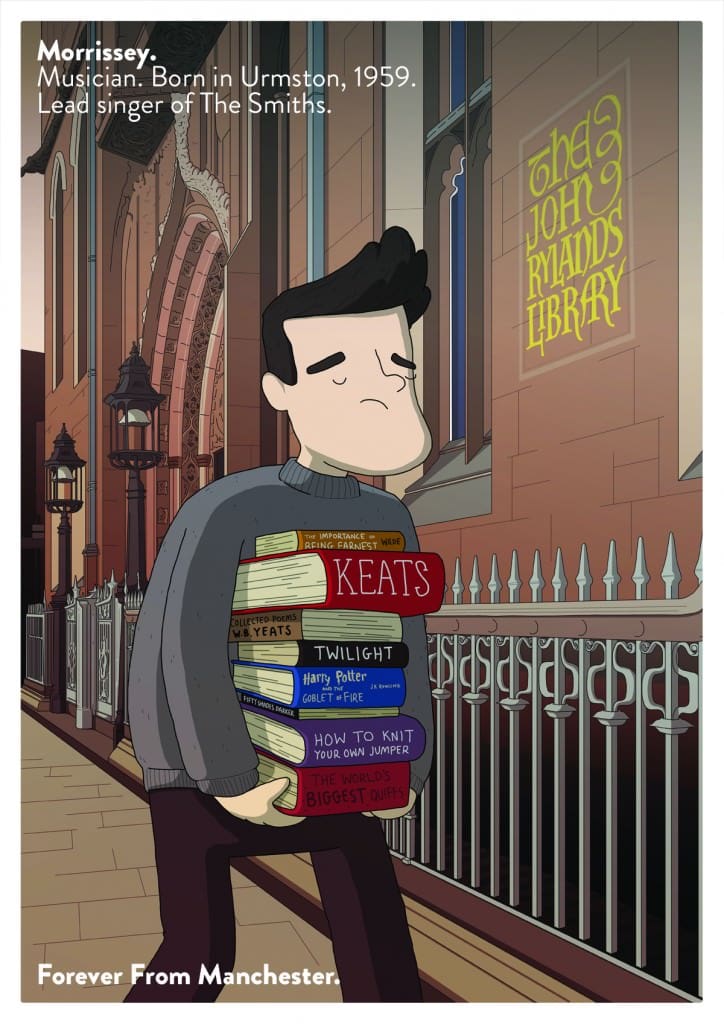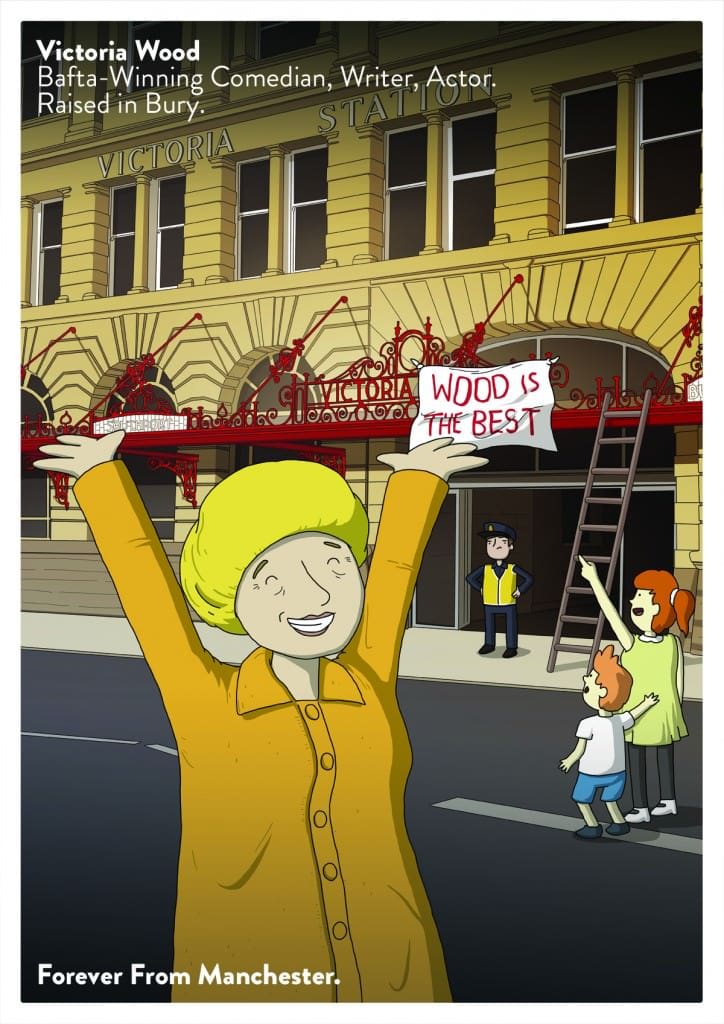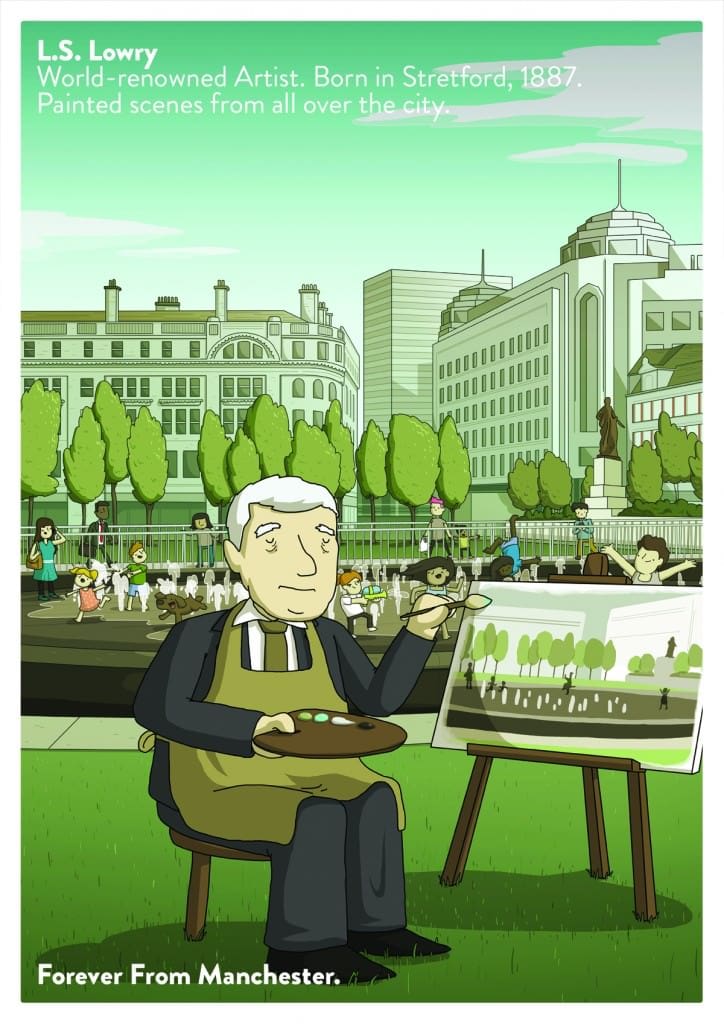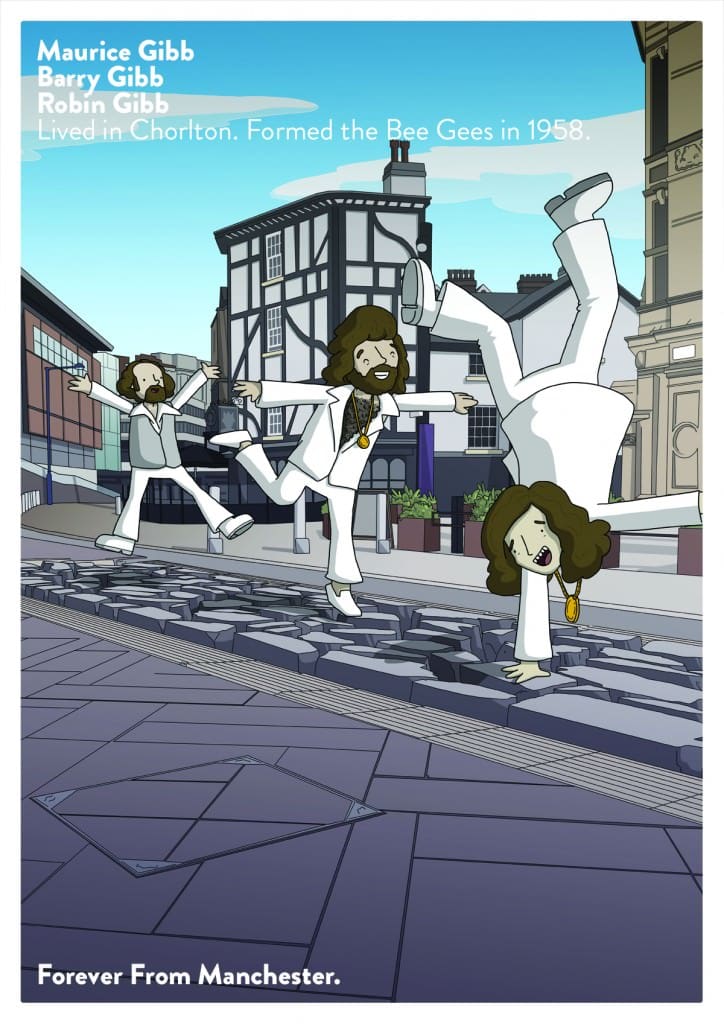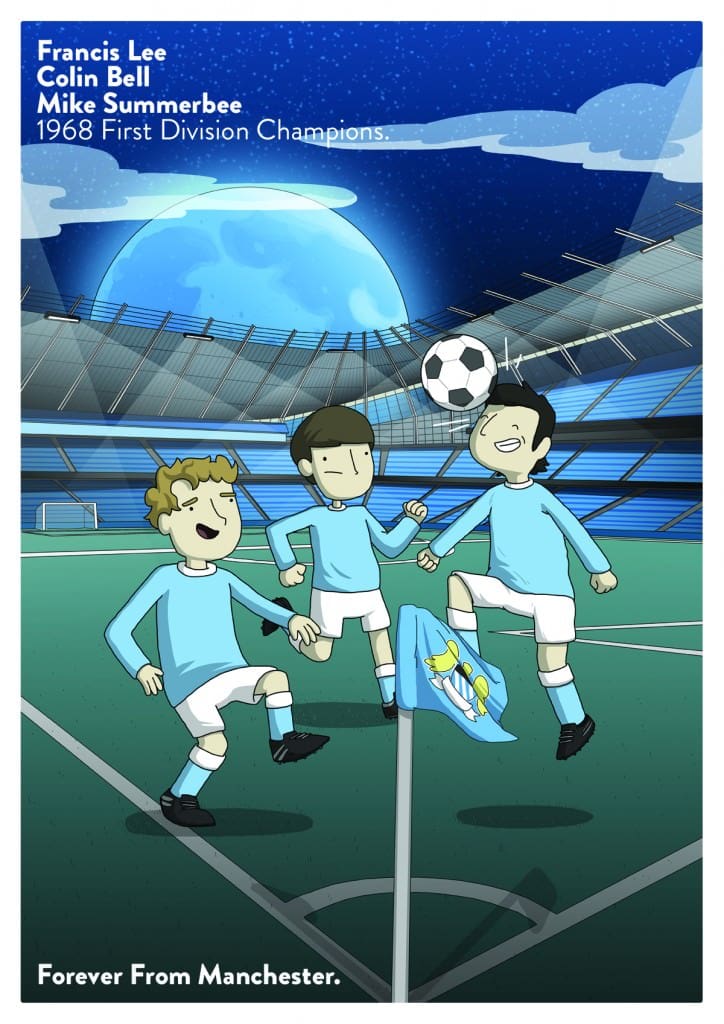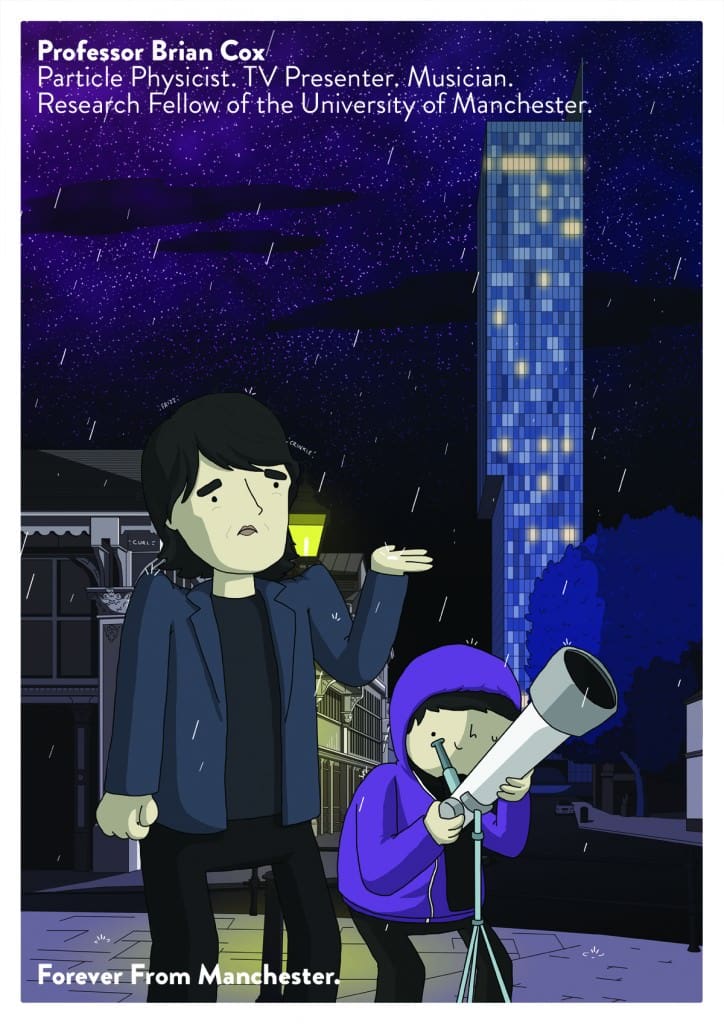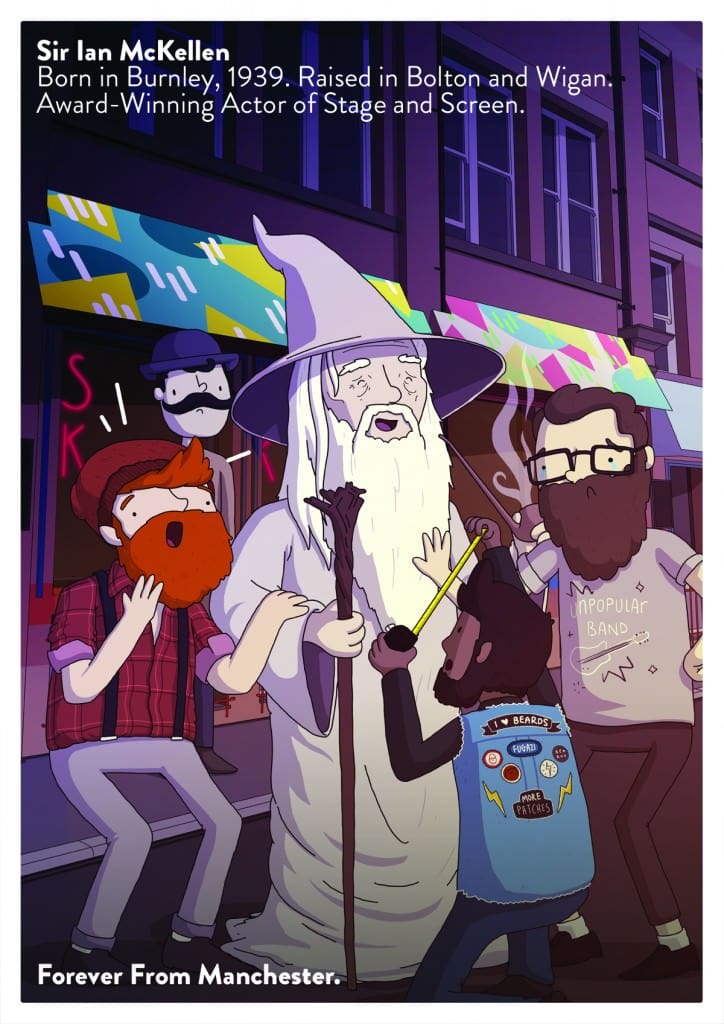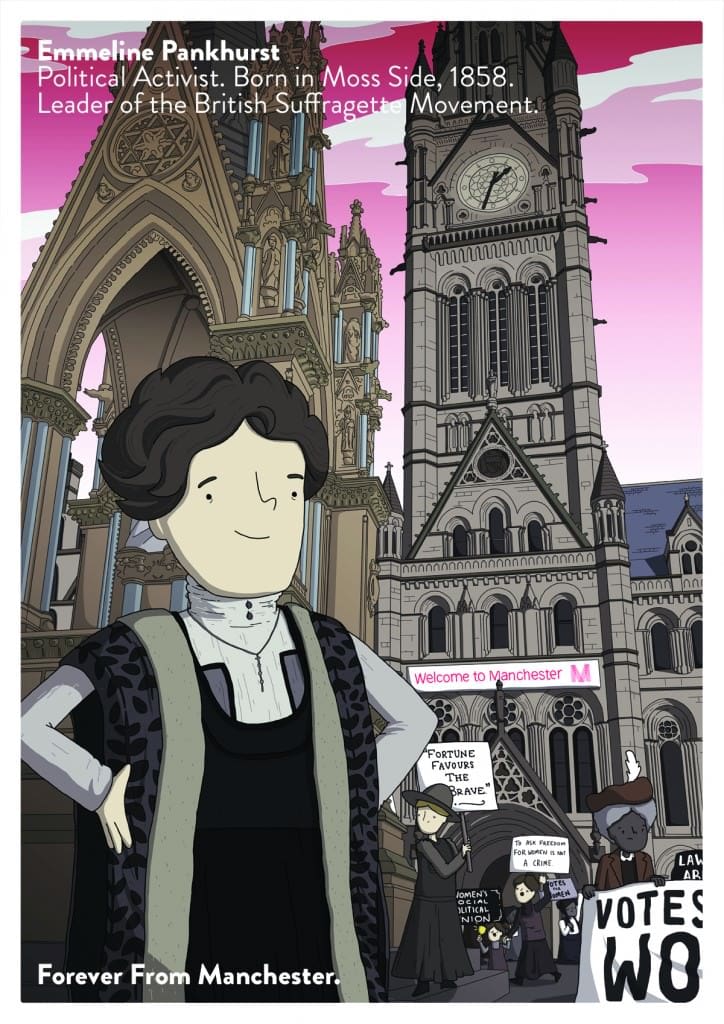 A big thank you goes to Hobs Reprographics and G.F Smith for making the prints look as incredible as they do, and to James Chapman and Realm Recruit for coming up with this fantastic project celebrating Mancunian heritage in graphic form. All have helped to support local people to do extraordinary things together.