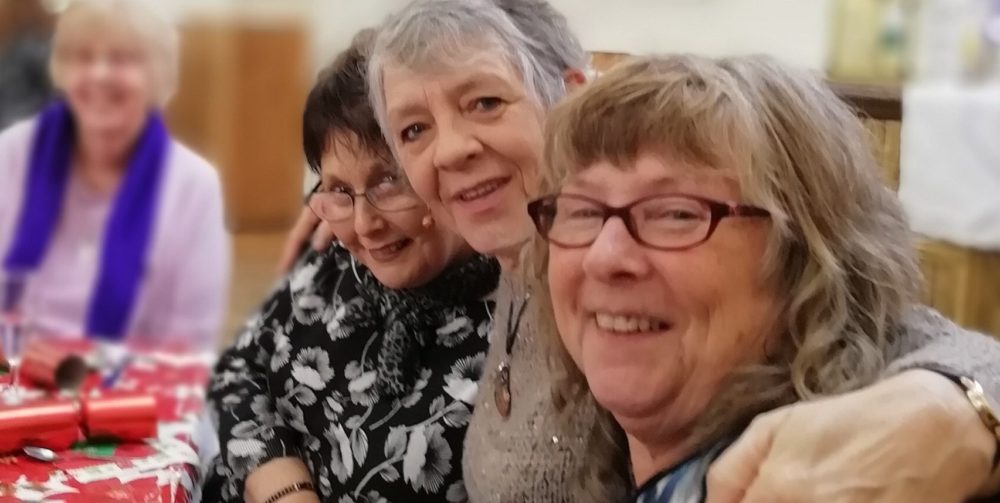 Forever Manchester was delighted to support 212 Christmas Get Togethers over the 2018 festive season.
Thanks to generous donations from local businesses and individuals, we were able to provide £42,200 towards Christmas Get Togethers that brought together over 10,000 people in communities across Greater Manchester.
Forever Manchester believes that connected communities make stronger, happier communities so we were happy to support people who wish to celebrate where they live with a Christmas gathering.
The feedback from the Christmas Get Togethers was very heartwarming and we're glad you all had a great time. Here are some of the highlights:
The Mustard Tree, who support people in poverty & facing homelessness, said: "Thank you to Forever Manchester for their £200 towards our Christmas Party…for those on our Freedom Project building futures away form homelessness and poverty for good. Helping to connect our people and communities and bring people together this season."
Tameside Pulmonary Fibrosis Support Group posted on Facebook: 'Thank you Forever Manchester for helping to fund the first Christmas get together of the Tameside Pulmonary Fibrosis Support Group. We really appreciated it. We had a great time."
#ForXmasGetTogethers @4EVERManchester Thank you for your support. We had a great time! pic.twitter.com/VfD02SZoJP

— BeehiveLindale (@BeehiveLindale) December 30, 2018
A huge thank you to @4EVERManchester for supporting a Christmas Party for our young people in Hathershaw! pic.twitter.com/EdkoWW21gA

— Mahdlo Youth Zone (@mahdloyz) December 13, 2018
It has been a fantastic afternoon @buryfcofficial for our over 65 Christmas party at the social club.@eventsBuryFC Thank you to @4EVERManchester for their kind support in making this afternoon possible. pic.twitter.com/r7a2X6xHeB

— Bury FC The Trust (@BuryFCTrust) December 10, 2018
Fantastic turnout for our #ForXmasGetTogethers thanks to the kind support from @4EVERManchester it's been a great day. Congrats to Wendy on winning the hamper donated by @Morrisons #Bolton well done to Luke, Tyler & Jan for cooking n preparing this great meal @michellesheree7 pic.twitter.com/0NOPsvXmEE

— Bolton Rainbow Community (@BoltonRainbow) December 20, 2018