On Wednesday 19th October, Forever Manchester Women raised £1,800 to support female-led community projects across Greater Manchester.
The 'networking with a purpose' event was sponsored by Slater and Gordon and hosted at their gorgeous offices in Manchester city centre. Once again we heard from two inspirational speakers.
Our trustee @LouiseMarshall6 opens proceedings for #FMWomen, talking about what the event is all about #networkingwithapurpose pic.twitter.com/BBd6Hmkd4W

— Forever Manchester (@4EVERManchester) October 19, 2016
Naomi Timperley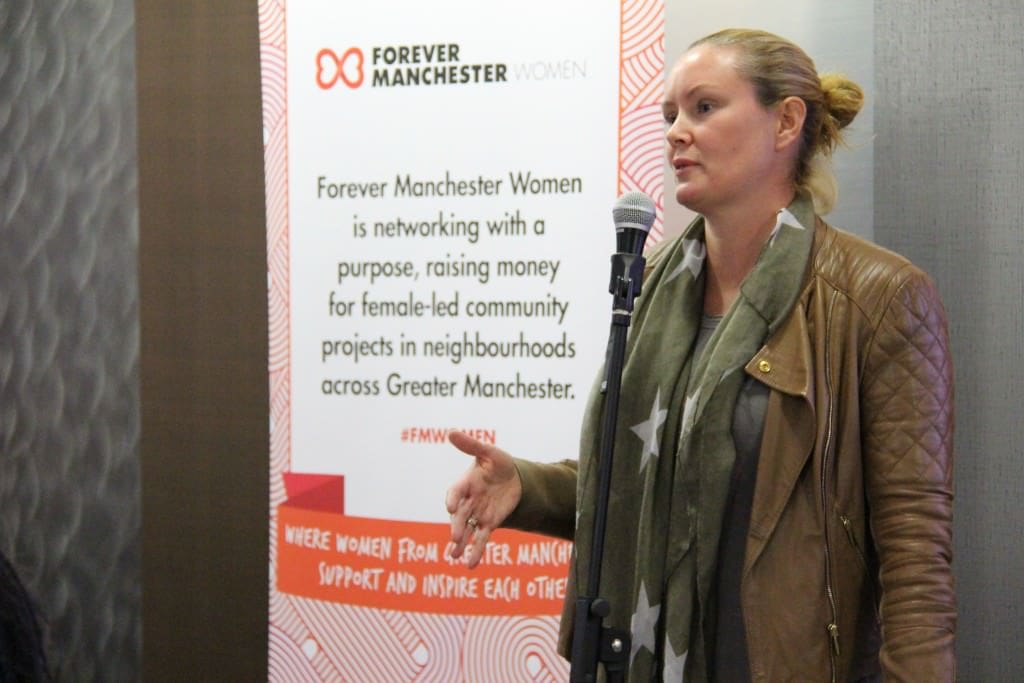 Naomi is a mentor, speaker, trainer and connector. A BBC Dragons Den survivor with Baby Loves Disco, she previously ran a youth enterprise and employability company called Enterprise Lab which was a support force for young people, helping them become more employable and giving them an entrepreneurial mindset. On the evening of Forever Manchester Women, Naomi spoke about her upcoming TED Talk with her daughter Elizabeth – 'The Power of Children's Ideas' – which you can see here on YouTube. Naomi gave a brief insight into what the talk was about, why children are often more creative than adults and how adults could learn from this, and spoke to our attendees about working with her daughter on a project that was a dream come true to her. Naomi spoke about the importance of being curious, and to allow ourselves to take on some childlike traits in order to open ourselves up to creativity and to great ideas.
@naomitimperley your talk really resonated with me it's definitely ok to be interested in people & ask lots of Qs @4EVERManchester @Boo1977 pic.twitter.com/KhIVvzXhCp — Claire Haigh FRSA (@haighclaire) October 19, 2016
Cindy Liu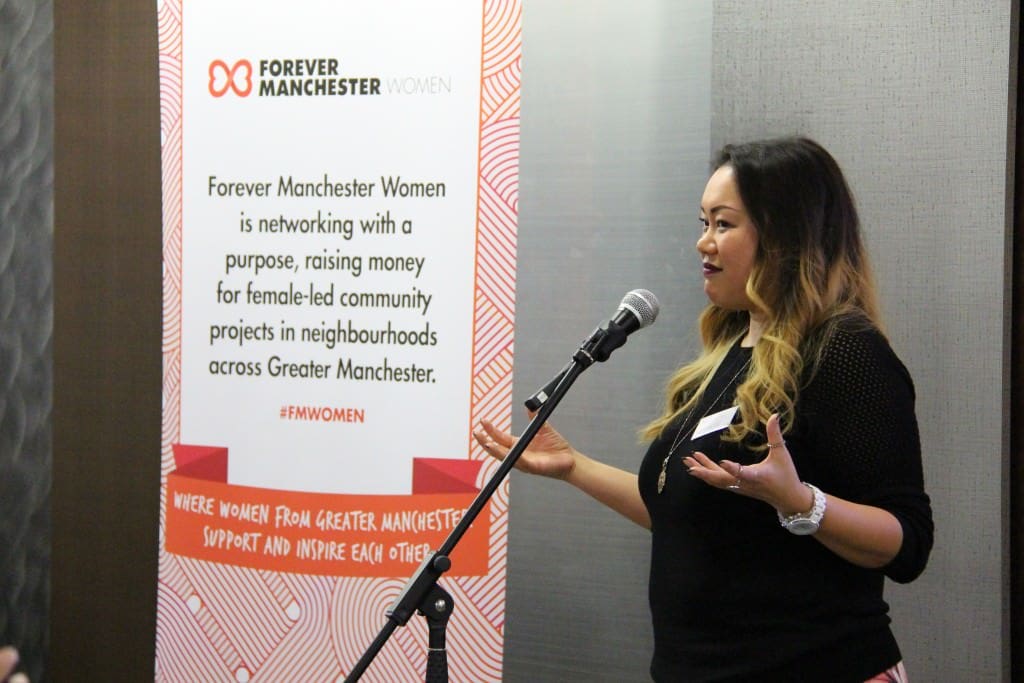 The theme of Cindy's speech was very much: 'Why not?' From travel to sport, Cindy spoke about her often finding it hard to say no to people and how, sometimes, it can lead to great things. Cindy spoke about pushing back against some people that said that boxing was a man's sport (when she took part in a boxing match for Forever Manchester Week), not to prove a point but because, well, why not? "Should there be a distinction between what a man can do, and what a woman can do? Physically, there will always be limitations to an extent, but why should that stop us? Why wouldn't we try? "Look at our history – did you think Neil Armstrong got to the moon without help? Margaret Hamilton was the woman who wrote code (by hand I'll add!) that was used to take humanity to the moon in 1969. Katherine Switzer who was the first woman to run the Boston Marathon – surely people have seen the photos where men have tried to stop her running? So surely if you see something cool, or amazing, or fun…why not?"
Fantastic talk from @CindyLiuHoo tonight for @4EVERManchester #FMWomen event sharing #WhyNot & "the only thing stopping you, is you…" 👏🏼👏🏼 pic.twitter.com/5giuoDSq5N — Louise Marshall (@LouiseMarshall6) October 19, 2016
A huge thank you to both our speakers, as well as Slater and Gordon for sponsoring, hosting and providing our guests with delicious canapes and welcome drinks. And a big thank you also to The Refuge, All Star Lanes, Dive NQ and The Fitzgerald for our awesome raffle prizes.
If you'd like to head to our next Forever Manchester Women event, tickets can be purchased online by using the ticketing form below or, if you wish to receive an invoice for your ticket(s), please email Cheryl Hill at: cheryl@forevermanchester.com