We are pleased to announce our two excellent speakers for the next Forever Manchester Women, taking place on Wednesday 18th January at King Street Townhouse, kindly sponsored by Slater and Gordon.
We have two inspirational women from Greater Manchester speaking; one from the business world, and one from a community group.
Michelle Ball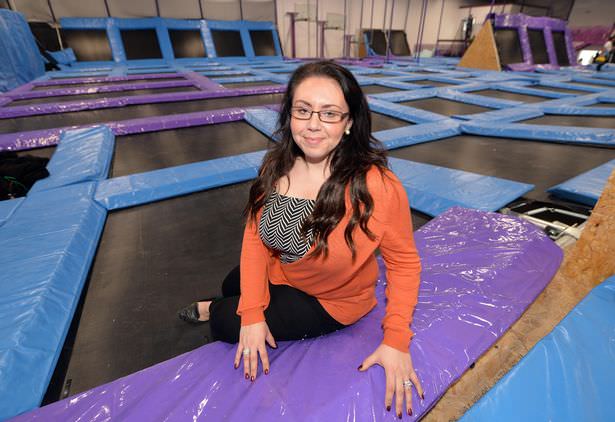 Our first speaker will be Michelle Ball. Michelle started her career as a police officer, aged only 19, with Lancashire Constabulary where she served for 12 years, dealing with everything from the tragic to the hilarious.
Whilst on maternity leave following this, with a 6-week-old baby in tow, Jump Nation was born! After seeing a trampoline park on an episode of 'Super Nanny USA', Michelle and her husband, Matt, had the idea of setting one up themselves.
After an amazing first year of trading, Michelle and Matthew were announced as 'Start-up Company of the Year' and 'Leisure Entrepreneurs of the Year' at the North West Entrepreneur of the Year Awards.
It's safe to say that Michelle's journey to date has been a rollercoaster ride, with some great highs and some significant lows as well, and still remains a challenge every day – not only as a business, but personally too (as anyone who works alongside their significant other will know!).
Kathryn Eckersley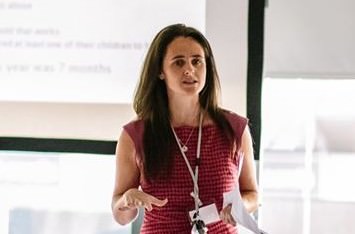 Our second speaker is Kathryn Eckersley. Kathryn works as Scheme Manager for Home-Start Trafford and Salford.
Home-Start is the UK's leading family support charity, and supports families going through difficult times by providing volunteers who visit them regularly in their own homes. Their service is unique: volunteers are recruited, trained and carefully matched with families (living in Trafford or Salford who have at least one child under the age of five) to offer support, friendship and practical help in the families' own homes.
Their volunteers, who are usually parents themselves, offer friendly, informal, non-judgemental and confidential support for as long as is appropriate.
If you'd like to see these incredible speakers, who both have inspirational stories to share with women across Greater Manchester, join us at Forever Manchester Women at King Street Townhouse in Manchester City Centre on Wednesday 18th January, 5-7pm.
Tickets are just £20, which includes a welcome drink and canapes. The event is kindly sponsored by Slater and Gordon.
Tickets can be purchased online by using the ticketing form below or, if you wish to receive an invoice for your ticket(s), please email Cheryl Hill at: cheryl@forevermanchester.com