Our popular women's networking event, Forever Manchester Women, returns on Wednesday 18th January at King Street Townhouse in Manchester.
So far the Forever Manchester Women events have raised over £12,000 to support female-led community activity across Greater Manchester.
This instalment of the event is kindly sponsored by local law firm Slater and Gordon, and will be hosted by King Street Townhouse.
Kathryn Eckersley is our community speaker for the evening. She works as Scheme Manager for Home-Start Trafford and Salford.
Home-Start is the UK's leading family support charity, and supports families going through difficult times by providing volunteers who visit them regularly in their own homes. Their service is unique: volunteers are recruited, trained and carefully matched with families (living in Trafford or Salford who have at least one child under the age of five) to offer support, friendship and practical help in the families' own homes.
Their volunteers, who are usually parents themselves, offer friendly, informal, non-judgemental and confidential support for as long as is appropriate.
We had a chat with Kathryn about her involvement with Home-Start, and a little preview on what you can expect from her speech in January.
What attracted you to Forever Manchester and FM Women?
Forever Manchester and FM Women was suggested to me. So I had a look and thought…wow, yeah, I like it! As a woman who manages a local Manchester charity, the synergy was just so obvious to me.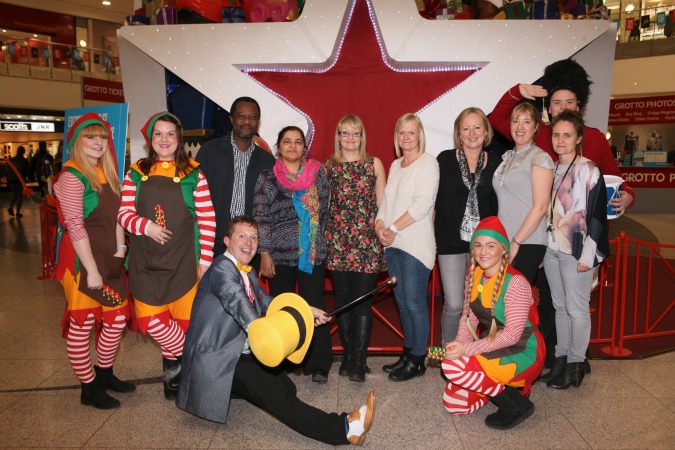 What do you love about Manchester?
I am a born and bred proud Salfordian. I have lived in Yorkshire, the North East and spent 12 months in America but I've come back to my roots because you can't beat the spirit and humour of resilient people across Greater Manchester. Manchester is a city that has such a strong, proud identity; it has suffered from an image crisis in the past, but if you are born and bred here you are inherently proud of the people, the communities and the culture regardless. Manchester is a modern, forward-thinking city, but it doesn't forget its history or its roots – and that's important.
What's one thing you've struggled with/has surprised you/you've enjoyed the most along your journey with Home-Start (HSTS)?
Work-life balance is an ongoing challenge for me. I regularly say that there aren't enough hours in a day, being a single mother of three children and working full-time is not an easy task. My job at Home-Start is very humbling and when I am feeling tired or hard done to, it's not long before I am reminded of just how lucky I am.
Through my job I get the opportunity to get to know a wide variety of people, from the families that are struggling to cope (HSTS supported 194 families last year) to the amazing home-visiting volunteers that we recruit and train who are kind enough to offer weekly support to vulnerable families (HSTS currently has a bank of 120 local volunteers), to the small yet dedicated staff and volunteer trustee team that make it all happen.
I am inspired almost every day by the families I get to meet. The issues they face, often with courage and dignity, make my own journey with Home-Start so worthwhile.
It's a unique charity and the difference it makes to parents and children is unrivalled in my opinion.
What's strong and good in your community at the moment?
Our home-visiting volunteers are absolutely fabulous – most people today simply don't have time as we all lead such busy lives but our volunteers find the time help others, they build relationships with families get to know them and offer much needed practical and emotional support week after week. You can't put a price on it but I would say that's pretty good…
Not long ago the Government and David Cameron championed 'The Big Society'. But the Big Society is nothing new to us at Home-Start, our volunteers make a difference in their local community every single day. And the reason so many of our families will accept a volunteer into their homes is because they know the volunteer is there because they want to be, and not because they are paid to be. Our volunteers walk alongside our families until they are ready to go it alone.
If you'd like to hear Kathryn Eckersley's inspiring talk, head to Forever Manchester Women on:
Wednesday 18th January
5-7pm
King Street Townhouse
10 Booth St.,
Manchester
M2 4AW
Tickets are just £20, which includes a welcome drink and canapés. All proceeds from this event will go towards supporting community activity across Greater Manchester.
Tickets can be purchased online by using the ticketing form below or, if you wish to receive an invoice for your ticket(s), please email Cheryl Hill at: cheryl@forevermanchester.com