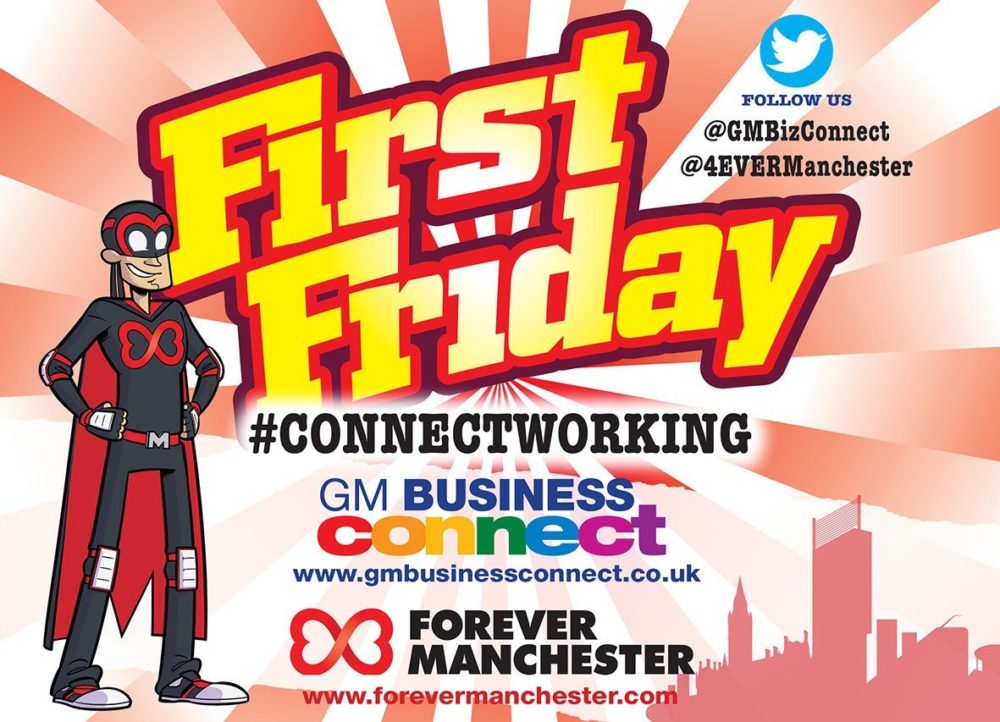 You can now book on the next First Friday Connectworking to be held at Manchester Marriott Victoria & Albert Hotel on Friday 1st November 2019, 4pm till 6pm.
Forever Manchester teamed up with GM Business Connect Magazine who are hosting a re-vamped and supercharged business networking monthly event from 4pm to 6pm every first Friday of the month in Manchester. It offers two hours of business networking with some very high calibre businesses and includes a business card draw with some fantastic prizes.
The event will be featured on an ongoing basis in GM Business Connect Magazine and the aim is to promote CSR and encourage new corporate clients to support Forever Manchester. Attendees of the upcoming event will see that a ticket for the November draw of Captain Manchester's Magical Tombola is included.
There's only limited spaces available so buy a ticket now!
To get a flavour of previous First Friday events, click here.