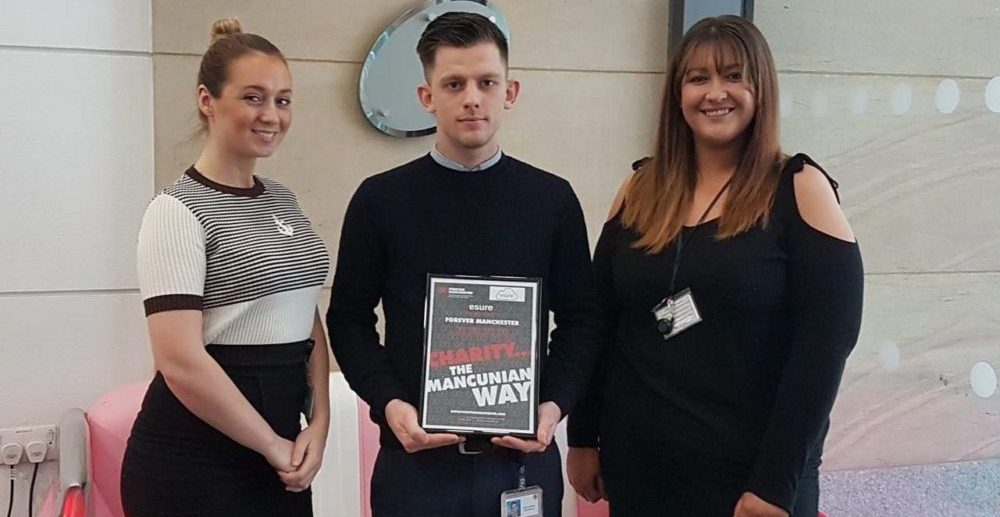 We'd like to welcome the team from the esure Manchester office who recently raised nearly £400 for us by holding a dress down day.
Based in The Meridian, on Quay St, in the city centre, esure are in the business of making insurance simple, all their products are reassuringly 5 Star Defaqto rated–the highest rating awarded. They offer a full range of insurance products, ranging from motor to home to travel.
Ged Murray from Forever Manchester said, "At Forever Manchester we are proud to be supported by some of the most recognised organisations in the UK, all of whom are either based in Greater Manchester, or have a significant presence here.
"Esure is a well-respected household name and we're delighted that they chose to support us. We hold lots of fundraising events throughout the year and hopefully they will get involved with more events over the coming months to raise money for their local communities and help make Greater Manchester an even better place to live and work."
A huge Forever Manchester thank you to the guys at esure Manchester!