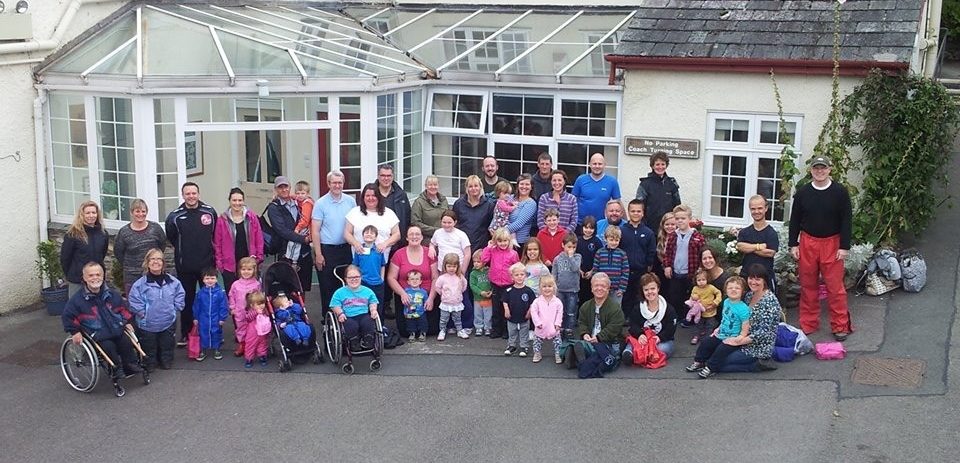 Dwarf Sports Association North West, based in Stockport, uses sports and activities as a tool to bring positives into people's lives that are affected by the many different types of dwarfism.
The group provide soft play activities, swimming, skiing, new age kurling, boccia, athletics, basketball, hockey and recreational sports. Many families are isolated and stigmatised in society because of the condition, so the group run gatherings and events as often as possible every month.
Different sporting opportunities for a person with dwarfism teaches them that they can achieve in anything they want to. It builds up their confidence and self-esteem and shows their families that they can live life to its full potential. It breaks down the barriers of difference and isolation, and it also gives encouragement to the families to go away together and talk through their worries in a non-threatening environment where they can laugh together, cry together and renew their strength to deal with issues connected with the condition of dwarfism.
Individual beneficiaries of the group change completely after realising they are not alone in the world they live in. They are able to make friends with others who have the same conditions; their feeling of isolation reduces in knowing there is support, friendship and help from others with the same common bond.
The communities that these events take place in are better educated about people with dwarfism, and they realise that their ideas and thoughts were totally wrong. It leaves a legacy in that community for the next people that come along with dwarfism, who are then made to feel welcome, understood and accepted.
Dwarf Sports Association North West said: "We have seen a massive change in the members' families in that they do not feel isolated and alone. Our bonding weekends are a great success, families arrive quietly but leave buzzing. It was fantastic to see our younger members have a go at things they never thought possible. The activities we provide have changed our members' confidence, self-esteem, attitude and friendships. It has been an amazing transformation.
"We had a family of mum, dad and two sons. The one son was 4-years-old, he is very tiny and has a very rare type of dwarfism which is undiagnosed. This family at first were shy and withdrawn. The family came along to our group and the little boy challenged himself and had a go at everything. His parents cried with happiness they were so proud. This little boy came away with many friends and his family came away feeling part of a bigger family. They were thrilled and now come to everything."