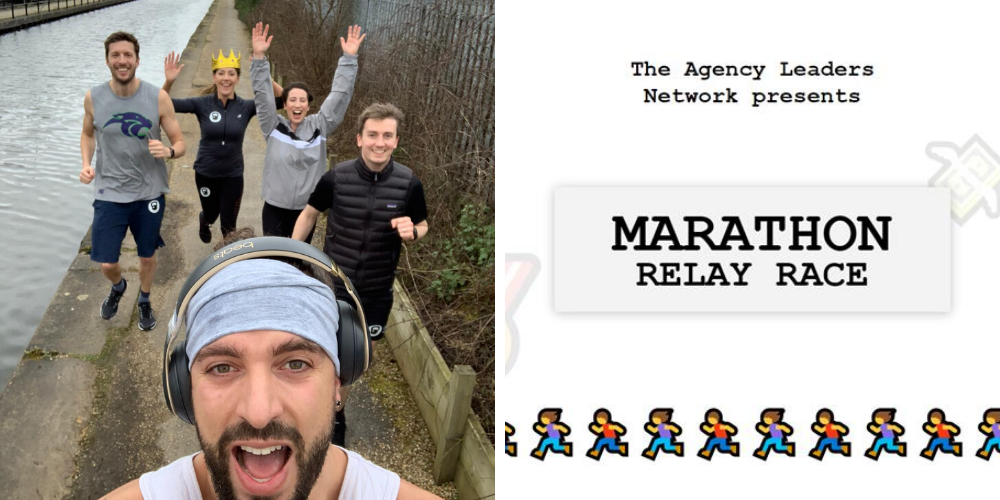 Forever Manchester loves a good idea so when Oli Hopkinson approached us to say he was involved in The Agency Leaders Network (ALN) and he thought it would be a great idea to do a relay marathon we thought it was great.
So on Thursday 7th May 2020, 357 remarkable runners from 42 amazing agencies across the region got their running shoes on – and ran and ran and ran!
On the day the runners raised a superb £11,800. The Hoppy Trust matched this with £5000 which has funded 50 tablets for the Manchester NHS Foundation so those affected by CV19 can talk to friends and loved ones.
The monies donated to Forever Manchester will help to support grassroot community projects across Greater Manchester who are delivering vital activities and services to those suffering the impact of coronavirus.
Oli told us: "The Agency Leaders Network is absolutely delighted with the response from it members in taking part in the relay marathon last Thursday.
"We've raised well over £11,000 for Forever Manchester which will be matched with £5,000 by The Hoppy Trust – a fantastic achievement which will help those suffering the impact of coronavirus.
"I'd like to say a massive thank you to everyone who took part, and to those that donated. Together we are stronger."
You can watch the results video here –
Watch Results Video
An enormous thanks from everyone at Forever Manchester to Oli Hopkinson, The Agency Leaders Network and everyone who took part in this fabulous event – you have all helped to make a difference to local people struggling at this difficult time.
---
Date added: 30th April 2020
Last updated: 12th May 2020
---