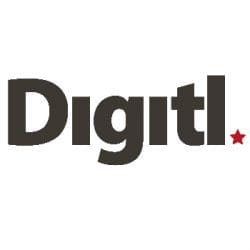 Digitl is the UKs only dedicated marketplace agency.
Their founder, Darren Ratcliffe has the best part of 20 years experience in eCommerce. That gives them a strong foundation for their reputation as being open, honest and trustworthy partners for your business.
They help with the whole lifecycle of online retail – from the design of Magento eCommerce stores; integrating with marketplaces; ebay store design; store management and encouraging international growth.
Digitl's core aim is to work with clients that excite them, focus on their clients and help their businesses grow.
They work with a range of clients – from ambitious Start Up Businesses and Sole Traders through to national retailers such as Soletrader, JD Fashion PLC, Denby and ebay themselves. Their business is backed by a series of strong partnerships too.