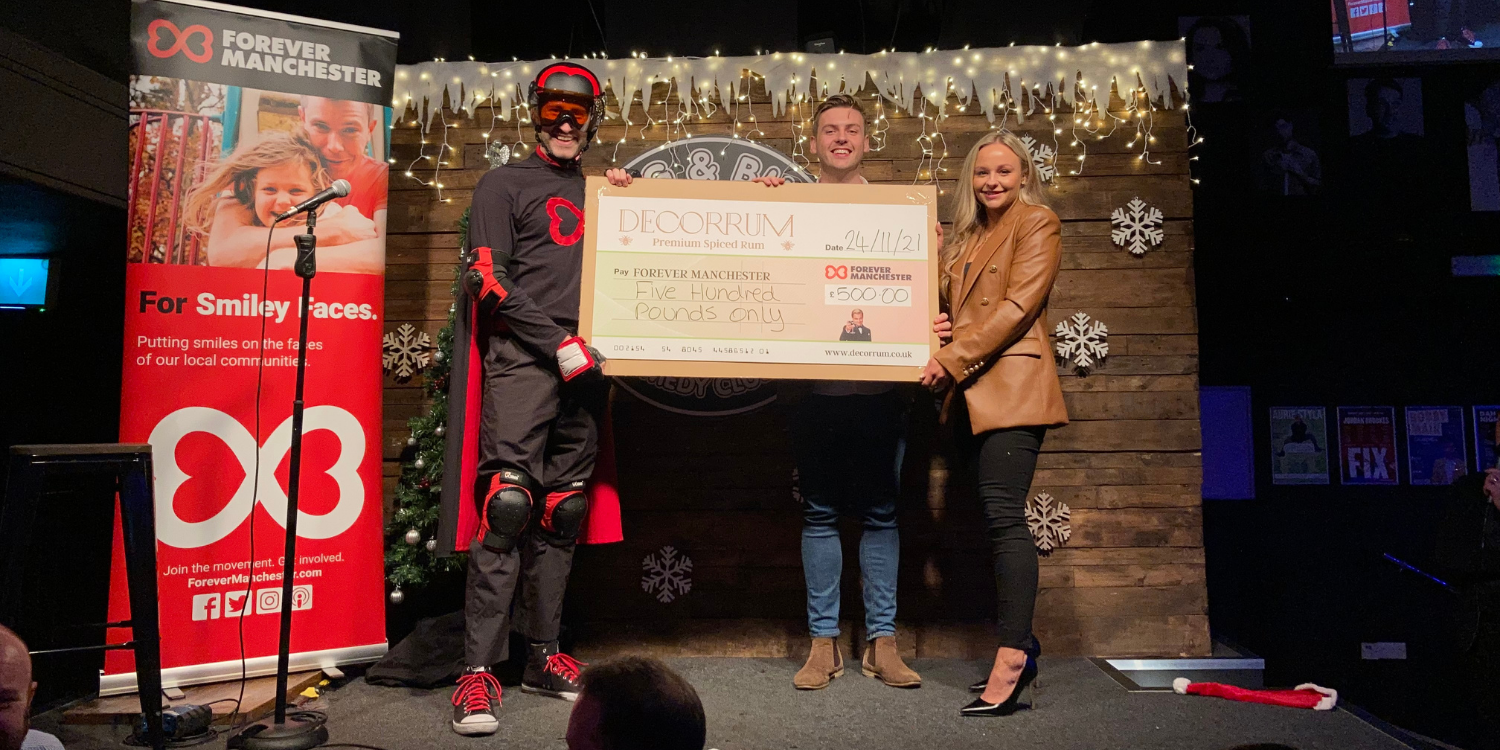 We'd like to thank Decorrum for their first donation of £500 to help support community activity across Greater Manchester.
Committed to giving back to local communities across Greater Manchester, £1 from every purchase of the premium spiced rum 'Decorrum' will be donated to Forever Manchester. On 24th November 2021 at our brilliant Forever Funny Comedy Night, we had the pleasure of being presented £500 from Decorrum and want to thank them for their fantastic fundraising efforts.
Developed in the heart of Manchester, what originally started as a passion project in 2020, has blossomed into a super-premium spiced Rum that's ready to shake the drinks industry.
Inspired by the Art Deco era, Decorrum is made with homegrown honey from Manchester Printworks' very own bees, mixed with Vanilla Essence and twisted Rhubarb.
With every bottle purchased, a £1 donation will be made to Forever Manchester. Not only will a donation be made each time a bottle is sold, but a Worker Bee located in the Printworks' sanctuary will also be adopted. This means that Decorrum is able to support the Bee Population as well as Greater Manchester communities! In turn, the honey produced by the bees will go back into creating the flavour and golden colour of the rum.
James Hampson, Philanthropy Development Manager at Forever Manchester said:
"Forever Manchester are delighted to have been chosen as the charity partner for Decorrum. We love the link with our other supporters- the Printworks and the hardworking bees who live on the roof. It's a great example of brands and businesses working together to support community activity across Greater Manchester"
Available from:
---
Date added: 7th May 2021
Last updated: 25th November 2021
---