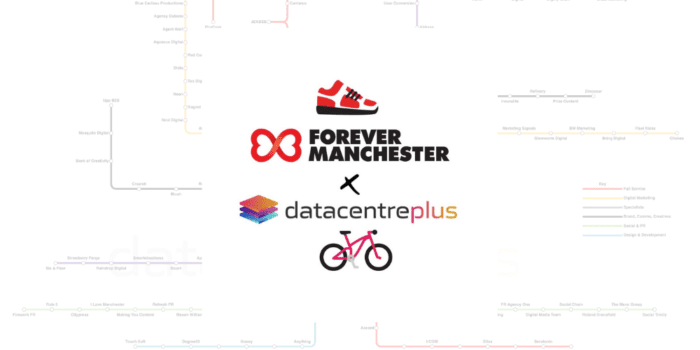 If you're a design, digital or full mix marketing agency in Greater Manchester, Datacentreplus is inviting you to get involved in their fundraising initiative, #FMDCP30, kindly raising money for Forever Manchester.
Datacentreplus are gearing up to fundraise for Forever Manchester's 30th anniversary by creating their own virtual agency map relay, #FMDCP30, on Friday 20th November. If your agency is a part of the map – now's your opportunity to be a part of something bigger and give something back to your local community!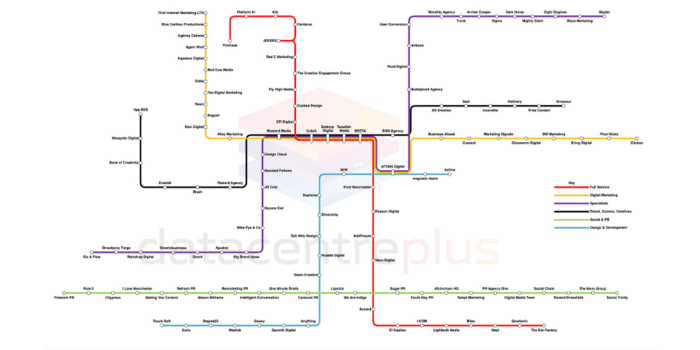 As a supporter of Forever Manchester, Datacentreplus aim to bring together some of the best agencies in the city to raise funds and support community activity across Greater Manchester.
"Our aim for #FMDCP30 is to create a virtual relay from agency to agency on Friday 20th November where you are welcome to take part (however you choose). Run, walk, bike, swim, half a mile, a mile, two or more! You can even do it in fancy dress if you'd like!"
Speaking to the team at Datacentreplus during the lead up of the launch of #FMDCP30, they explained their reasons for choosing to fundraise for Forever Manchester and how their community means a lot to them.
"Forever Manchester support some fantastic community projects that help us, and those around us, to live happier, healthier and safer lives. There are over 20,000 community projects across Greater Manchester continually doing great stuff for local people."
"Through the pandemic, a lot of those groups have stepped up to help those who really needed help and continue to do so; such as sourcing and delivering food and essential items to the vulnerable and providing counselling and support for those who need it – providing vital help at a really local level."
Datacentreplus, with the backing and encouragement of Forever Manchester, invite as many agencies and business supporters to get involved in #FMDCP30 as possible.
Simply check out the details on how you can take part at datacentreplus.co.uk/virtual-agency-map-relay and the brilliant team at Datacentreplus will make sure you have everything you need!
---
Date added: 22nd October 2020
---