We are thrilled to be further strengthening our fundraising partnership with Convergys, as their North West sites come together to show their support.
Convergys, who have been a local employer here in Manchester for more than 17 years, are one of the biggest players in the contact centre industry, with more than 130,000 people based across 150 sites worldwide. Here in the UK, they provide a range of sales, customer care and technical support service for a number of well-known brands. Now, their Altrincham team have joined forces with their two centres in Bredbury, Stockport to support Forever Manchester.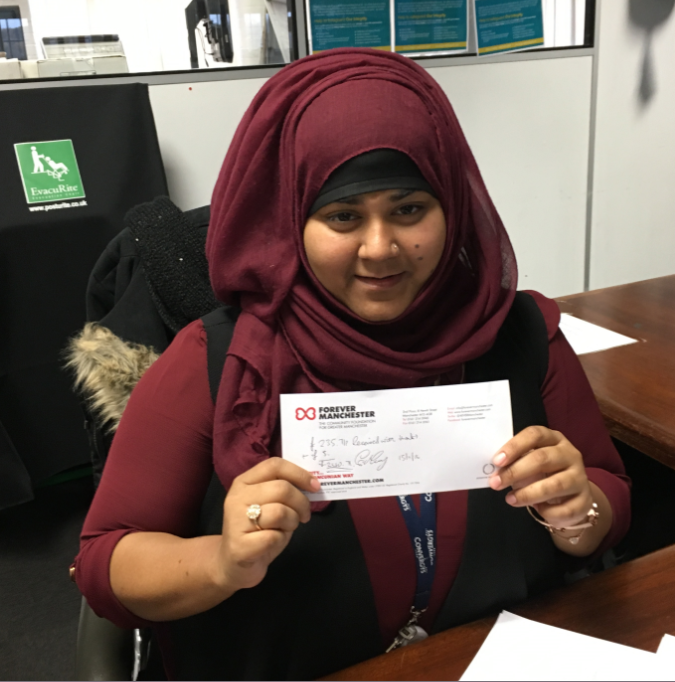 Forever Manchester Chief Executive Nick Massey and Director of Business Philanthropy Ged Murray recently met up with some of the team at their Pear Mill site in Bredbury, who have got off to an impressive start with their fundraising, handing over £240!
Nick Massey said: "We're delighted that the Convergys sites have chosen to support Forever Manchester. Although they are an international company, they recognise the importance of making an impact on the local communities where they and their staff are based. Their greatest asset is their people, and it's great to see teams of highly motivated, positive people who also want to make an impact on their local communities. At Forever Manchester we have a long-term vision to connect communities throughout our region and, with their help, we believe that our vision will come true."
From all at Forever Manchester – thank you guys!