Convergys is a big supporter of Forever Manchester. With their sites at Atlantic Point Altrincham, Bredbury, Stockport and their head office on Atlantic Street in Altrincham, they are always coming up with ideas of how to raise money to help their local communities.
At Christmas they also donated toys and clothes to local people. Their Bredbury site put together 30 shoe boxes of toys and some boxes of food that we were able to distribute during January.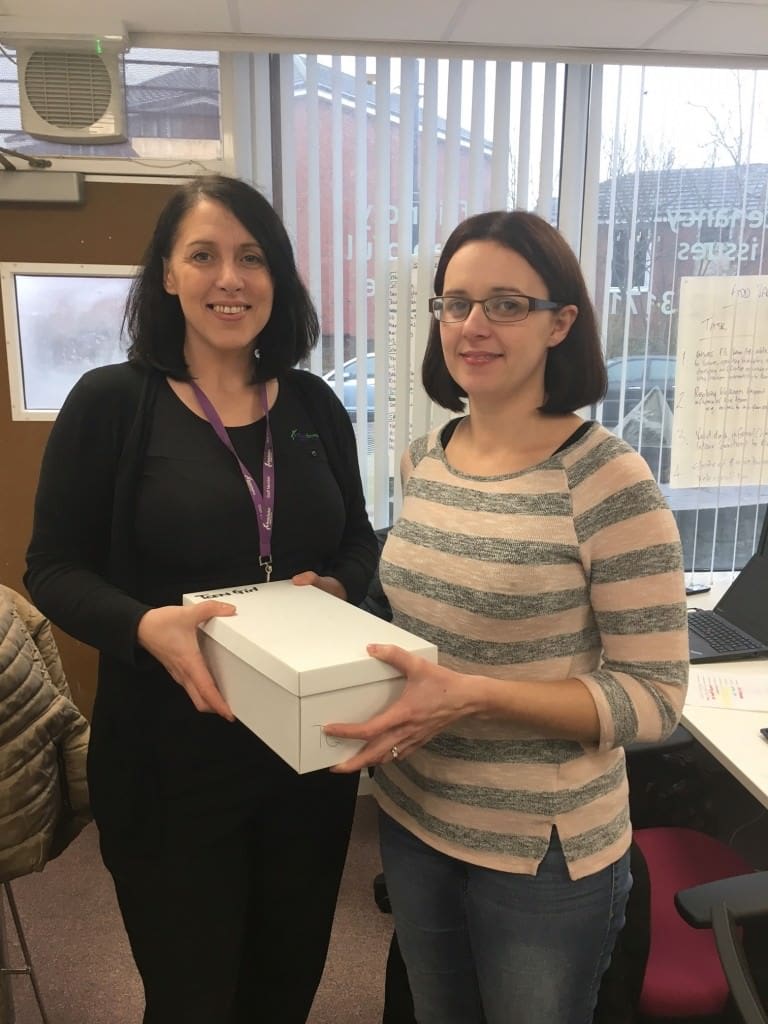 With the help of First Choice Homes Oldham's Tenancy Support Team the toys were given to refugees, homeless families and asylum seekers who have recently arrived in Manchester. One family in particular had a very happy 14-year-old daughter who has had nothing to personally call her own for some time due to fleeing the situation they found themselves in.
Another recipient was a family from Iraq that had just arrived in Manchester. Their baby boy was born during their journey here and the shoe box is the first gift the baby has received – it brought tears of joy to the family.
Some of the of toys have also been donated to a local holiday club as rewards for kind acts by the children (Captain Manchester would be proud!). The boxes of food were distributed among some local people where the stigma of going to the Foodbank is just too much for them.
Once again – a big thank you to our friends at Convergys!