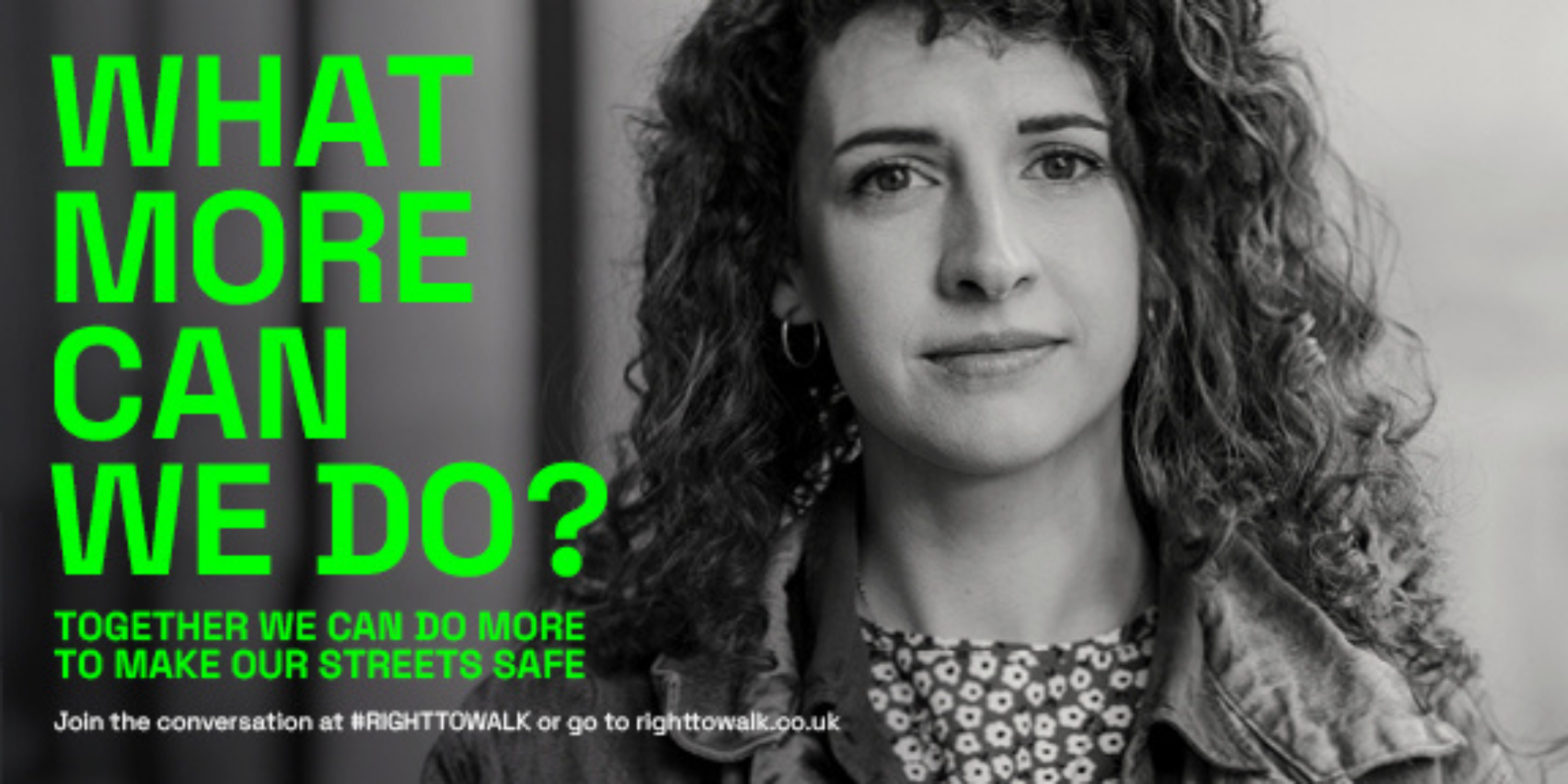 Right to Walk, a highly mobilised collective of women working in Manchester, has announced its city-wide in-venue and outdoor digital campaign, Back To The City, highlighting the flaws in the current guidelines for women – and everyone – walking home.
The campaign will drive practical and cultural change whilst providing guidance to the people responsible for the private and public spaces in Manchester, with Right To Walk hoping to change attitudes and nurture a safer, more positive environment that makes everyone within it feel safe, all of the time, no matter what.
Shown on screens across the city including Deansgate, Albert Square, King Street, New Cathedral Street, Market Street, and around Piccadilly Gardens and the Northern Quarter, Back To The City will see striking imagery of a host of Manchester individuals asking the question 'What More Can We Do'.
Daisy Whitehouse, from Right to Walk MCR and one of our Forever Manchester Ambassadors said:
"The question is so simple, 'What More Can We Do' and yet for so long we have all been too afraid to ask it. This campaign is so important in starting a conversation, we must be a collective of change that challenges the status quo and looks at what we can do to create safe streets. No one should feel afraid to walk home, we must all work together to generate change, all of us, men included."
The Back To The City digital campaign will be shown on screens across Manchester from Monday 17th May – Monday 31st May, with posters also placed in key hospitality venues.
---
Date added: 25th May 2021
---