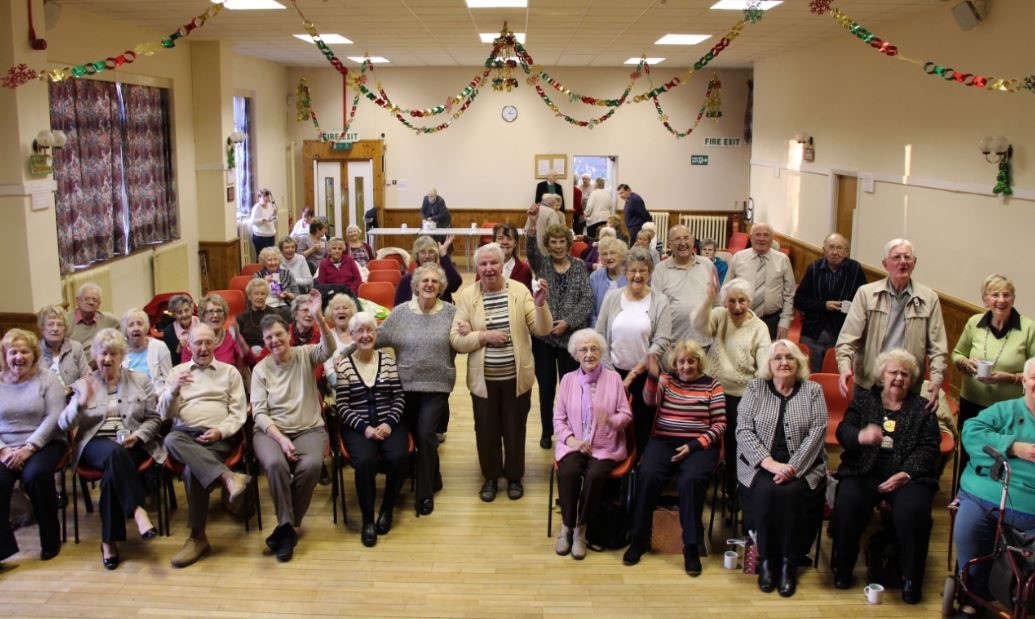 Established in 1992, Clifton Monday Club is a group for local retired men and women. Run on a voluntary basis by a committee of 12 retired local residents, the group attracts over 80 people every week.
For just £1.50 per week, and a membership cost of £5 per year, older people in the local area get together to socialise and listen to a wide variety of speakers and entertainers.
One attendee is 91-year-old Sydney who lives alone having sadly lost his wife 20 years ago. His daughter, who now lives in Canada, is thrilled that Sydney is able to go to the Monday Club to make friends and socialise – so thrilled in fact that, on her regular visits back to Manchester, she goes along with Sydney to meet his friends.
Without Clifton Monday Club, Sydney says he isn't sure what he would do. He enjoys attending the group and hasn't missed a session for two years. He describes the club as "its own little community, where everyone is smiling and happy."
Sydney says: "I've made new friends being here…mostly women! You can make friends with anyone here. Everyone is so friendly. The entertainment is always very good too. One of the highlights for me was when a wildlife photographer in Africa came in to talk to us. Learning about things like this and places I've never been is really great. Because I'm at home alone, Clifton Monday Club gives me a reason to go out and be with people, laugh and have fun – and that's the great thing about it."
88-year-old Edna Jarvy also looks forward to attending the group every week. "It's a fantastic group. There's always interesting entertainment. I have so much fun that it confuses me as it feels like a Saturday, as that used to be the night where I had the most fun in my younger years! Coming here gets me out and the committee members even organise the Ring and Ride, meaning I can get here really easily."