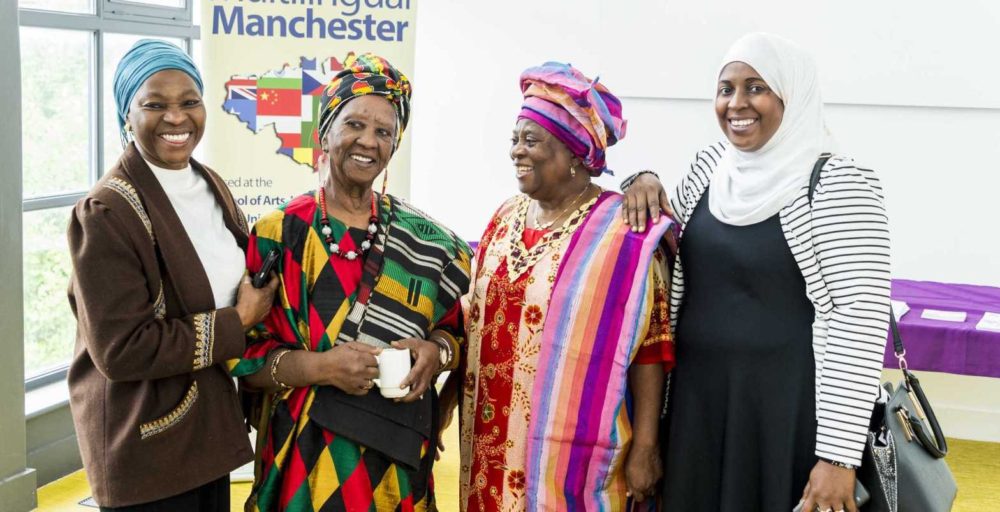 Chrysalis Manchester, based in Moss Side in Manchester, was established to provide benefits for their local African and migrant residents through education, welfare advice and health support.
Through providing social and emotional support for individuals and their families, the group promotes community participation and the building of positive self-esteem, as well as providing opportunities to access services and facilities available within the community which aim to promote social inclusion.
One of Chrysalis Manchester's projects, Skill-Up, aims to get residents who are out of work back into employment through skills building, primarily through sewing and needlework workshops led by qualified tutors. This also enables members to meet in a safe environment and discuss their life experiences whilst learning new skills and knowledge that could eventually help them into employment or further education. In the workshops, members learn how to use a sewing machine, cut, measure and sew a garment, use a dressmaker's dummy and use an over-locking machine.
Participants of the sewing workshops said how enjoyable they found it: "I have liked meeting all these women and I met a woman from my own country – The Gambia – I thought I was the only one."
Another added: "I have enjoyed the sewing classes and making clothes. I have never been able to sew before."
One of the group's leading members said: "We have a volunteer who has been able to improve her English thanks to the workshops, and now takes part in helping to deliver IT classes to other users. We also have a volunteer who took part in delivering the sewing classes and now helps out with the food bank and helping to distribute food to clients."