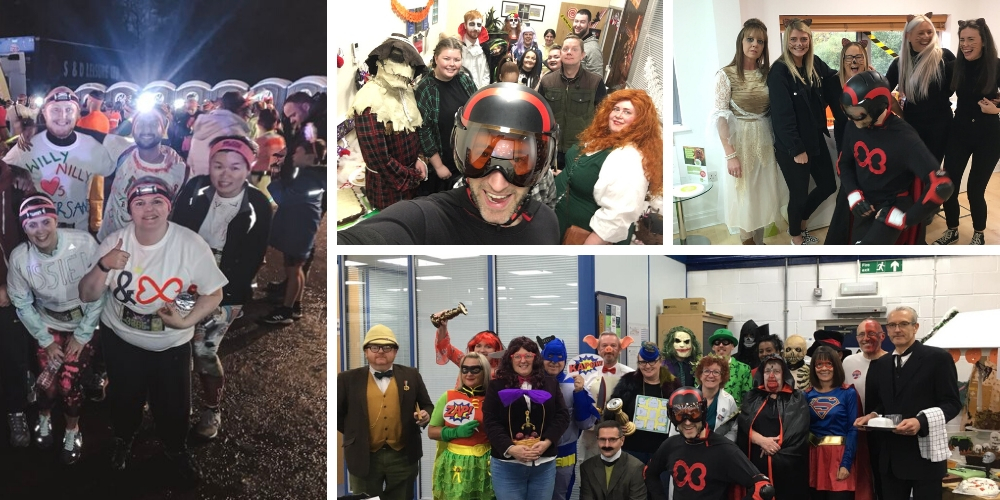 Throughout October, lots of businesses and individuals were busily undertaking a host of events and activities in support of Forever Manchester's 2019 'October Cheer Fest'.
To date over £13,000 has been raised to help Forever Manchester to fund and support community activity across Greater Manchester.
We are delighted to report that more than 40 organisations took part in organising a variety of Cheer Fest events and activities including Fashion Shows, Raffles, Auctions and even an Artwork Installation. There were also collections at a number of events including Future Shock Wrestling Bouts, the official Women in Comedy Festival Lunch and auction tickets for An Evening with Noel Gallagher at Salford Lad's Club.
People took on 5k Runs, Peak District Hikes, Pub Quizzes, Halloween Themed Events, Arcade Token Amnesties, Fancy Dress Events, Cake Sales. There were Bumble Bee Leggins, Forever Manchester Goodies and even Hat Boxes!
We were delighted that lots of companies and individuals got involved in Cheer Fest to support Greater Manchester's most exciting charity and we are very grateful to those listed below for their fantastic efforts and much valued support:
Venus Flowers, NQ64 Arcade, Ampersand, Gayle Gamble, The Printworks, Justin Eagleton, Future Shock Wrestling, Frog and Bucket Comedy Club, Realm Recruit, Alex's Bakery, Flight Club, Code Nation, Scott Hadden, Heather Gray, Engine Transformation, Alison Bell, DCB Group, Auto Trader, ZEN Office, Forward Role, Standby Productions, Beech Holdings, Full Communications, promanchester, Venditan, Fructus Free Forever, Madeline Edmondson, Laundry B, Breaking Blue, Aegon, Lightbulb Media, Creative Spark, Hologic, Express Solicitors, CDL, Jen Wiggins, Oscar Recruitment, MRJ, Pixel Kicks, Beever & Struthers, Atec Solutions, pro-manchester, DCB Group & Tunafish Media.
Big thanks to all involved for your fantastic efforts!
If you want to get involved in fundraising for Forever Manchester, the good news is that you don't have to wait until next October to get involved. Simply visit our Fundraising page for a few fundraising tips and ideas that can be done anytime, and simply let us know what you are doing via:
Email: marketing@forevermanchester.com or Tel: 0161 214 0940