Charity definitely does begin at home for the staff here at Forever Manchester. This year our team have been involved in a number of fundraising endeavours in their spare time, collectively raising over £2,000.
Earlier in the year our Grants and Awards Officer, Rosie, got her trainers on and completed the Manchester 10k along with her sister. Not to be outdone our Finance Director, Phil, enlisted the help of his partner Angie to run the race on his behalf while he stayed at home to look after their trusty Dachshund Bob.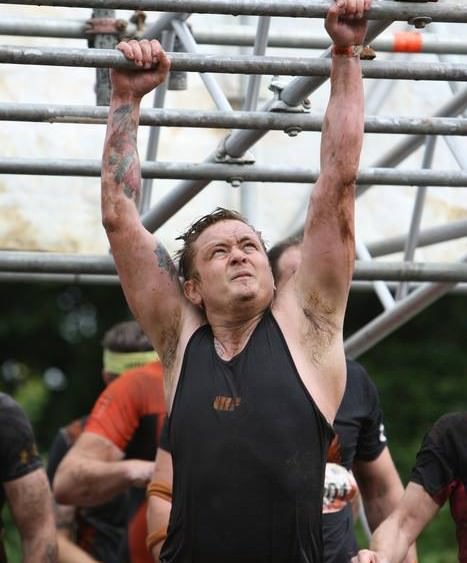 Another member of our awards team, Gayle, has had a really busy year. She convinced her son Andrew and his girlfriend Holly to run the 10k for Forever Manchester. Gayle also worked with others to organise The Flood Relief Concert at Swinton Legion, bringing together singers, bands, DJs and residents determined to raise as much money as possible for Forever Manchester's Greater Manchester Disaster Relief Fund supporting people affected by this year's floods.
During a characteristic moment of hubris in January, Connecting Communities Co-Ordinator, James, signed himself up to run Tough Mudder in September. When the reality of the task hit home, James got to training and we're happy to report he made it through in one piece… Sort of. He's still visiting a physio every two weeks.
As well as running the Manchester 10k, more recently Community Building Co-Ordinator and self-appointed Forever Manchester Head Girl, Helen, has held a Caketober event with her neighbours. After practicing what she preaches about connecting with your neighbours, Helen has gotten really involved in her local community outside work and brought together her neighbours for a regular "Stitch and Bitch" session. This led to the group raising money at Caketober and one of Helen's neighbours running another Caketober event at her work. Two Merits for Helen.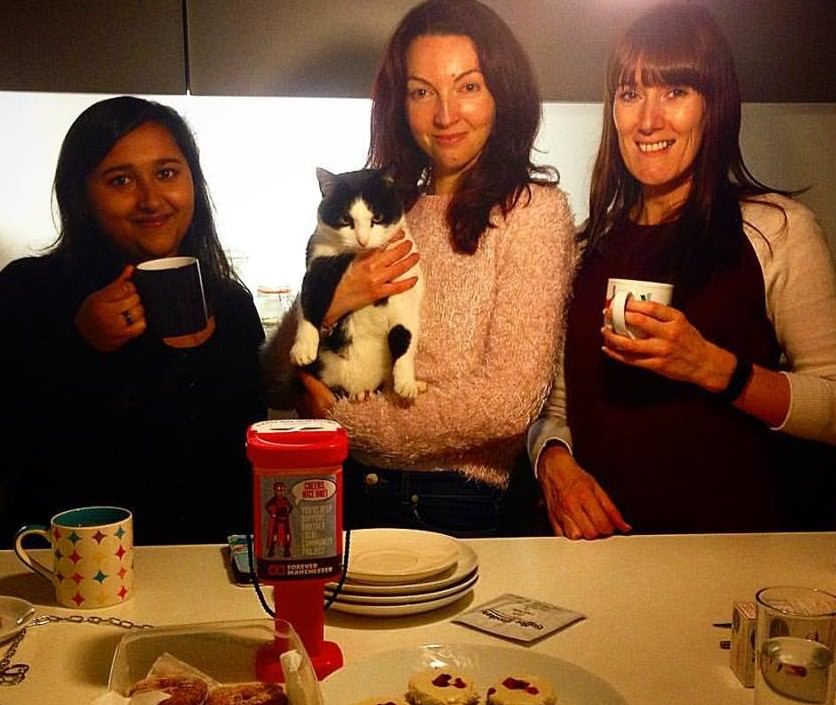 And the activity isn't over yet. Head of Communities, Rachel, will be taking part in the Wigan Santa Dash 5k. Rachel and her daughter Ella will be dressing in Santa suits and running (or dawdling according to Rach) the 5k course to raise money for the wonderful groups we support. If you'd like to sponsor Rachel and Ella you can find their JustGiving page here.
We're all really proud of each other here at FM Towers and hope to raise even more next year.
If you, your colleagues or community group want to do any of these activities (or any activity for that matter!) to raise money for Forever Manchester, please get in touch and we can give you some advice and, as always, say thanks.