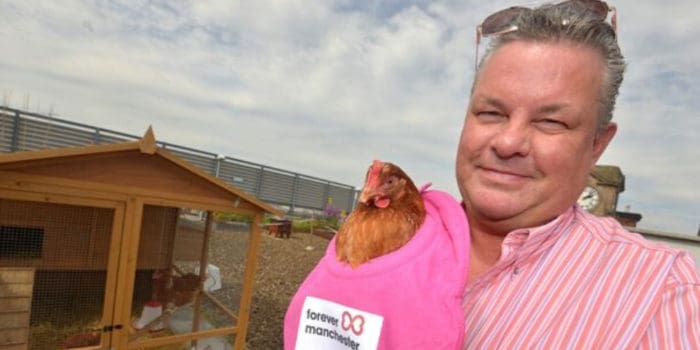 The Forever Manchester team were so very sad to hear about the recent passing of one of our Ambassadors, Fred Booth.
Fred was Centre Director at The Printworks from the very beginning, and was a proud Ambassador for Forever Manchester for the last 7 years.
We loved Fred's big ideas, all perfectly implemented to raise both money and profile – from the World Cup song to the adopt a bee campaign. Other highlights included our Printworks abseil, FM Live with bands playing throughout the Printworks, the ongoing sales of Printworks Honey, sales of copies of Justin Eagleton's mural and a chicken named For-egga Manchester. Fred's efforts have raised over £20,000 for Forever Manchester,.
Fred will be greatly missed, and we send our love to Julie as well as to the rest of Fred's family and friends, and to all his colleagues at The Printworks.
---
4 March 2020