There's a whole other fun side to Caketober other than cakes. With Halloween falling in October, we rolled fancy dress into Caketober for one ultimate fundraising experience. We're good like that.
If you want to get involved in Caketober, our month-long extravaganza to raise money for Forever Manchester to help support community activity in Greater Manchester, dressing silly is a great way to do it. We've come up with a list of our ultimate faves that are practical enough to wear all day in the office, at school, or with your mates.
1. Willy Wonka characters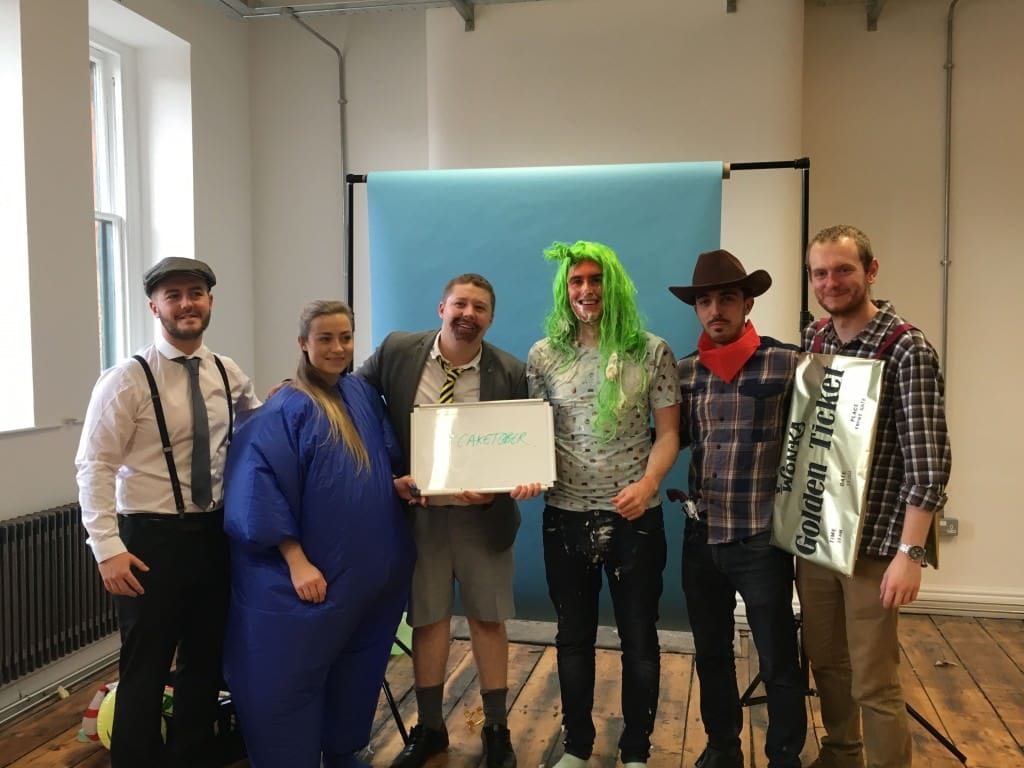 Props to the Tunafish Media team who, at their Caketober celebrations last year, came as characters from Willy Wonka and the Chocolate Factory.
(Love Willy Wonka? MilkJam are throwing a themed buffet on October 13th – lickable wallpaper included!)
2. Game of Thrones' Daenerys
Bonus points if you have an office dog… and can get them to behave well enough to let you put dragon wings on them without chewing them off. (Source)
3. Doctor Who and his faithful Tardis
Much more practical than a big blue box (and cute too!). (Source)
4. Ziggy Stardust
In honour of the late great. Still sensible enough to do the school run in (minus the platform shoes). (Source)
5. Sherlock and Watson
Perfect for the office double act. (Source)
Whatever you decide to dress up in, have fun with it. And, if you can pair it with an awesome cake sale spread like these guys from Adam Recruitment did last year – all the better!
If you'd like to get involved in our month-long celebration of all things cake and fancy dress to raise money to support community activity in Greater Manchester, then head to the Caketober website.
A huge thank you to the following businesses that have signed up this week: The Hill Group Ltd, Mi-PA, UKFast, Bespoke Retainment Group, Crowe Clark Whitehill, BPS Family Law and Aci Money. Check out the full list here.