There's just 19 days until the start of October, which means that our month-long cake and fancy dress fundraising extravaganza is just around the corner!
We'd like to say one big massive thank you to the following businesses, charities and community groups that have signed up for baking and silly dressing fun so far.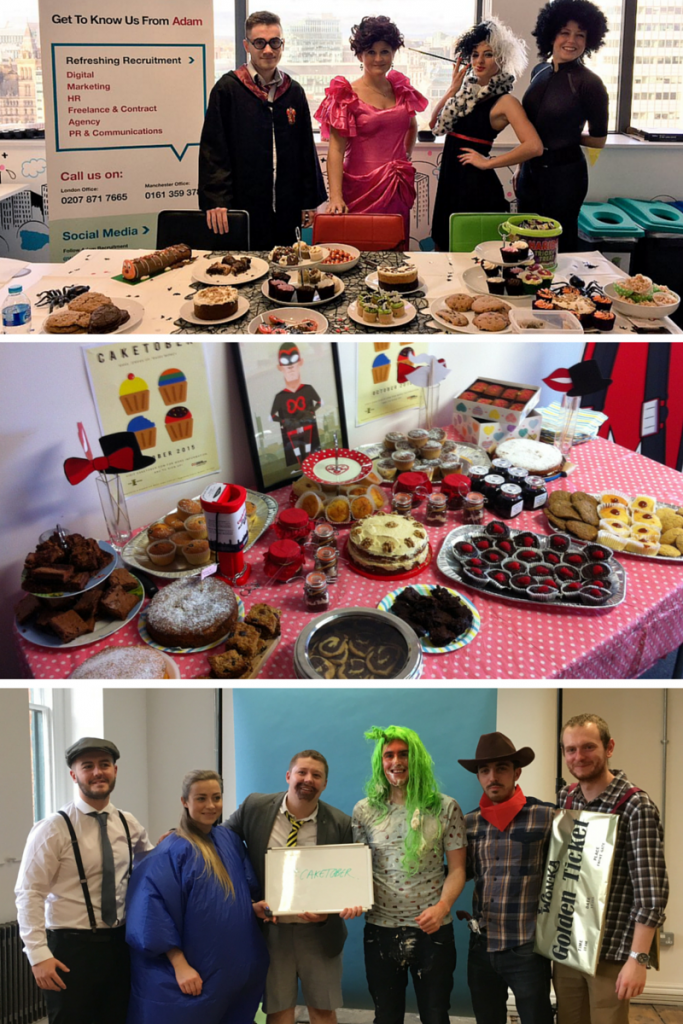 Nuba Health Limited – Nuba Health provide delicious healthy food delivered regularly through a monthly service. They're based near New Islington in Manchester city centre.
My Accountancy Place – Based in Salford, My Accountancy Place are an accountancy firm that specialise in providing digital and creative agencies with the support they need to succeed and grow.
Adam Recruitment – Adam Recruitment is one of the UK's leading marketing and digital recruitment businesses with proud heritage in the North of England, with offices in Manchester city centre.
Connections Recruitment – Connections Recruitment is an independent family-run recruitment business with offices in Manchester, Sale and London.
Convergys – Convergys is a multi-national company that provides customer management and information management tools and products.
Weber Shandwick – Weber Shandwick is one of the world's leading global public relations firms with offices in major media, business and government capitals around the world.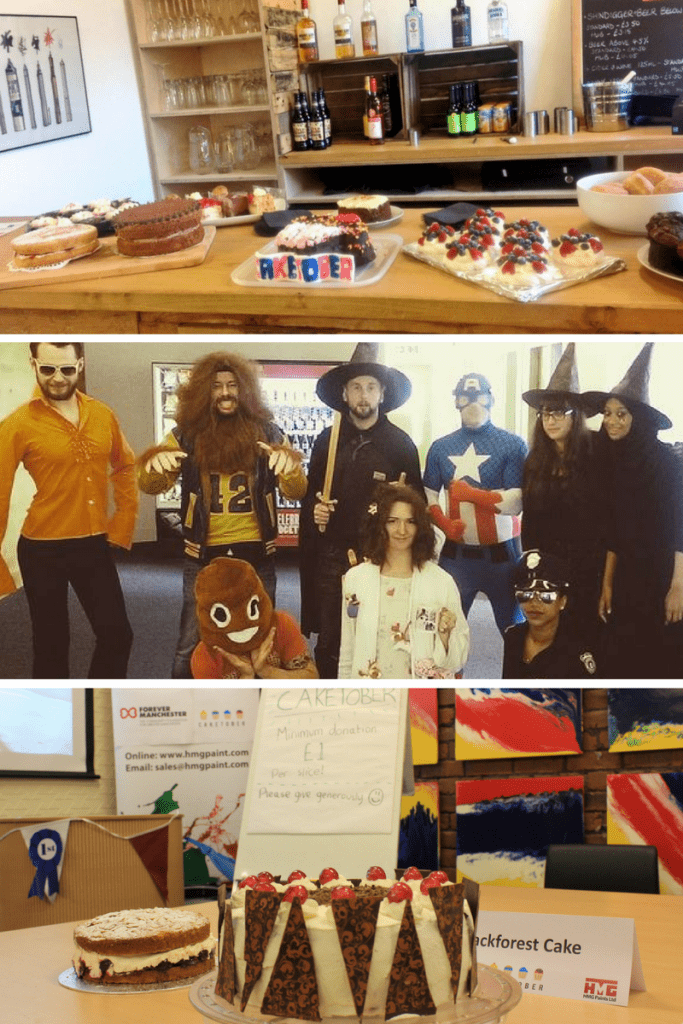 Matmi Ltd – Matmi specialise in mobile, social, gaming and digital production.
pro-manchester – pro-manchester is the largest business development organisation in Greater Manchester and the North West representing the financial and professional services and wider business community in and around Greater Manchester.
ReThink Recruitment – ReThink Recruitment is a leading recruitment consultancy that services resourcing needs across a number of industry sectors and locations.
Sedulo – Sedulo is an established firm of Chartered-certified accountants based in Manchester city centre.
Dinosaur – Dinosaur is a progressive, award-winning independent creative communications company.
Access – Access is a fully integrated digital development and marketing communications agency.
University of Salford – The University of Salford is a public research university in Salford.
Netsource – Netsource are a highly successful international recruitment specialist with nearly 20 years of outstanding achievements in the UK and European markets.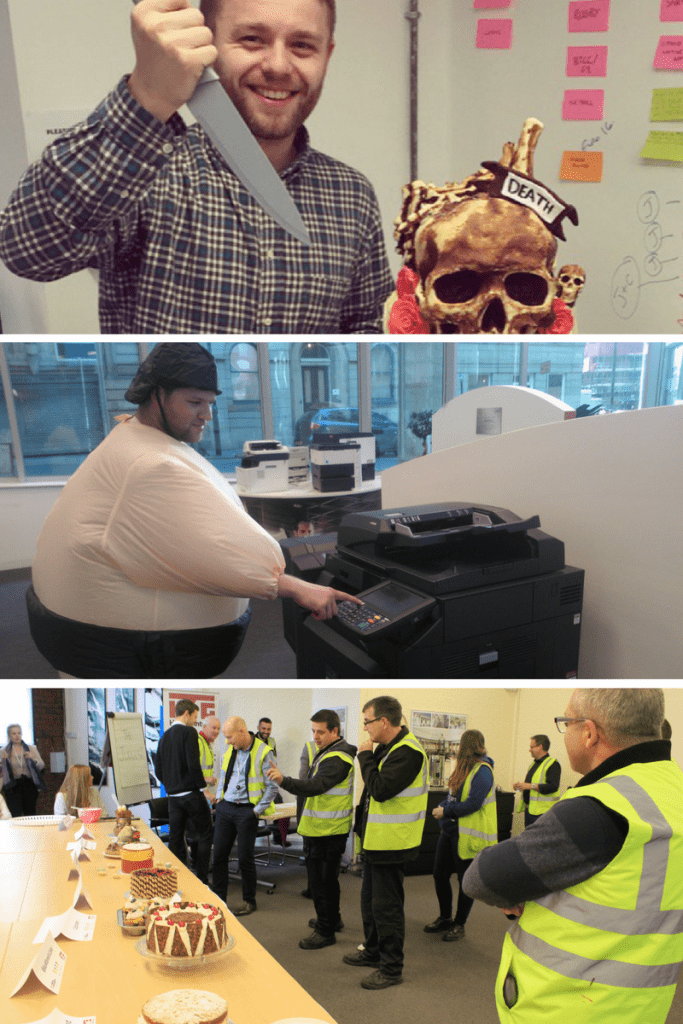 Hologic – Hologic are a developer, manufacturer and supplier of diagnostic and surgical products, and medical imaging systems involved in women's health.
Express Solicitors – Express Solicitors specialise in dealing with 'no win no fee' personal legal services.
The Heroes Project – The Heroes Project have a state of the art 'arts based' activity centre and a national radio station, and provide positive development experiences for those who access our activities.
Tunafish Media – Tunafish produce bold and beautiful video, and captivating and compelling content and marketing campaigns.
Detail 2 Recruitment – Detail 2 Recruitment are a leading recruitment agency specialising in retail, head office and retail management jobs.
Kenworthy's Chambers – Kenworthy's Barristers are a Manchester-based Chambers specialising in areas of family law, criminal law, civil law and immigration law.
Realm Recruit – Realm Recruit is a forward-thinking consultancy ranging from providing support staff to paralegals, and solicitors through to partners, for a variety of private practices.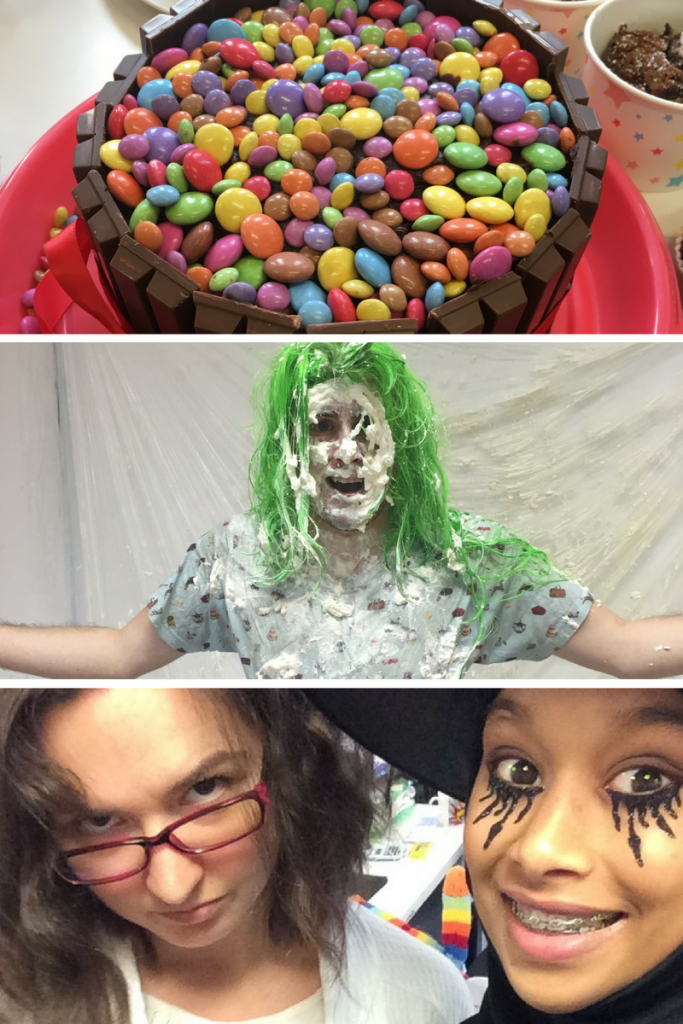 Formisimo – Formisimo is a technology startup based in MediaCityUK in North West England.
Better Things – Better Things are an independent charity who have been working with adults with learning disabilities and their families in Manchester for over forty years.
Mobysoft Limited – Mobysoft are a creative, innovative and successful software house.
University of Manchester (HR Team) – The University of Manchester is a public research university in the city of Manchester.
AT Engine Controls Ltd – ATEC are providers of engineering solutions for high reliability and safety-critical environments.
4 Steps CIC – 4 Steps CIC, based in Burnage, are a social enterprise that works with local people, voluntary and community organisations, and other social enterprises.
Melbourne Server Hosting – Melbourne Server Hosting are specialists in cloud and dedicated server hosting.
If you'd like to take part in Caketober, it really couldn't be easier. Just grab a group of colleagues or mates, pick a date in October and get baking (or pick a dress up theme!). Head to the Caketober website so we can send you a pack to help get you started along your way: www.caketober.com