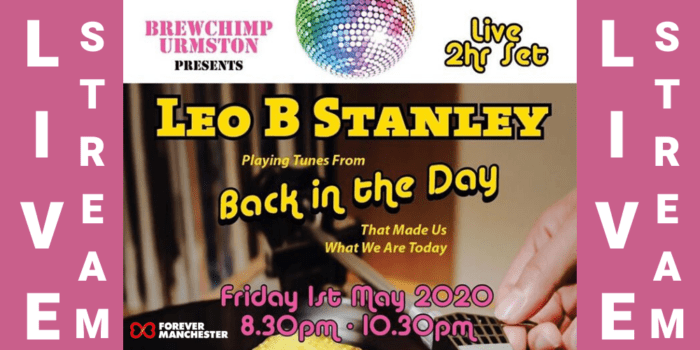 Leo B Stanley is gearing up to deliver a 'Back in the Day' set online 'live' from the BrewChimp bar in Urmston at 8.30pm on Friday 1st May 2020 and the guys are keen to encourage 'streamers' to show some support for Forever Manchester.
The live stream will see Leo B Stanley taking us 'Back in The Day' with a set of memorably top tunes and his exclusive set will be streamed live on BrewChimp's Facebook and Youtube pages from 8.30pm on Friday 1st May to present a free, fun and fantastic event.
Leo will be playing all the best feel good tunes from Back in the Day…. 70's Disco, 80's Pop, Indie, Motown, Funk, Soul, Northern, Reggae, Rock and Ska.
As the 'Back in the Day' event is totally free, Leo and the guys at BrewChimp are also encouraging some much needed support for Forever Manchester which will help us to continue supporting some amazing work with local communities responding to the impact of Covid-19 during these unprecedented times.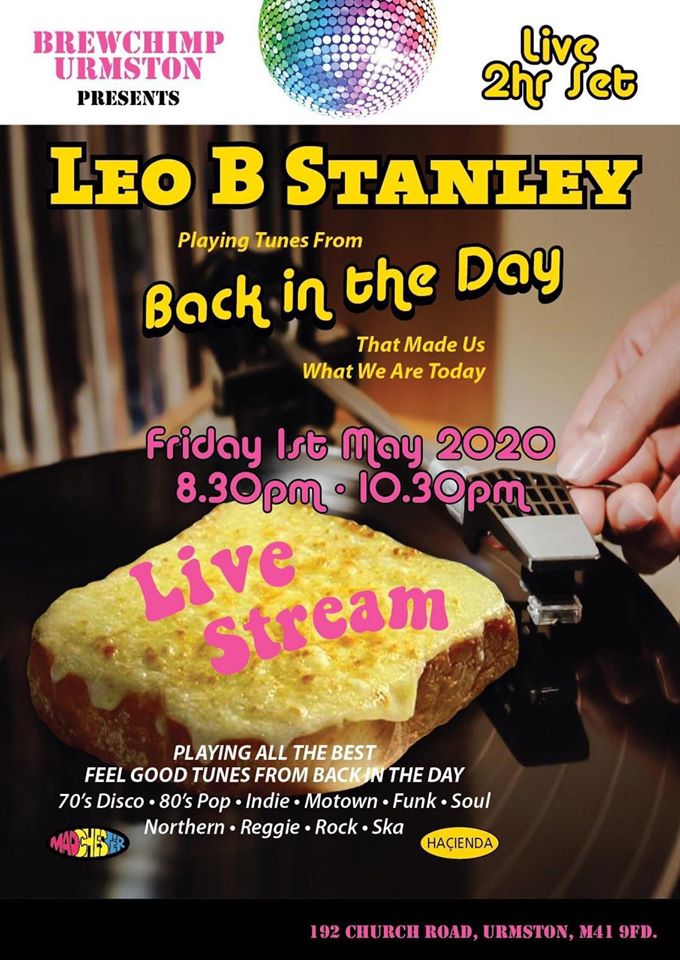 You can donate here: https://www.justgiving.com/campaign/ThisIsThePlace
And to enjoy the live stream and join in all the party fun from 8.30pm on Friday 1st May simply like BrewchimpUrmston on Facebook or subscribe on YouTube and feel free to spread the word.
---
---
Then you just need to hook up your speakers, order in some drinks and cut some rug in the living room!
---
Date added: 28th April 2020
---