We're pleased to present the individuals that have been shortlisted for our Captain Manchester award, to be announced at our Birthday Party on Friday 10th February.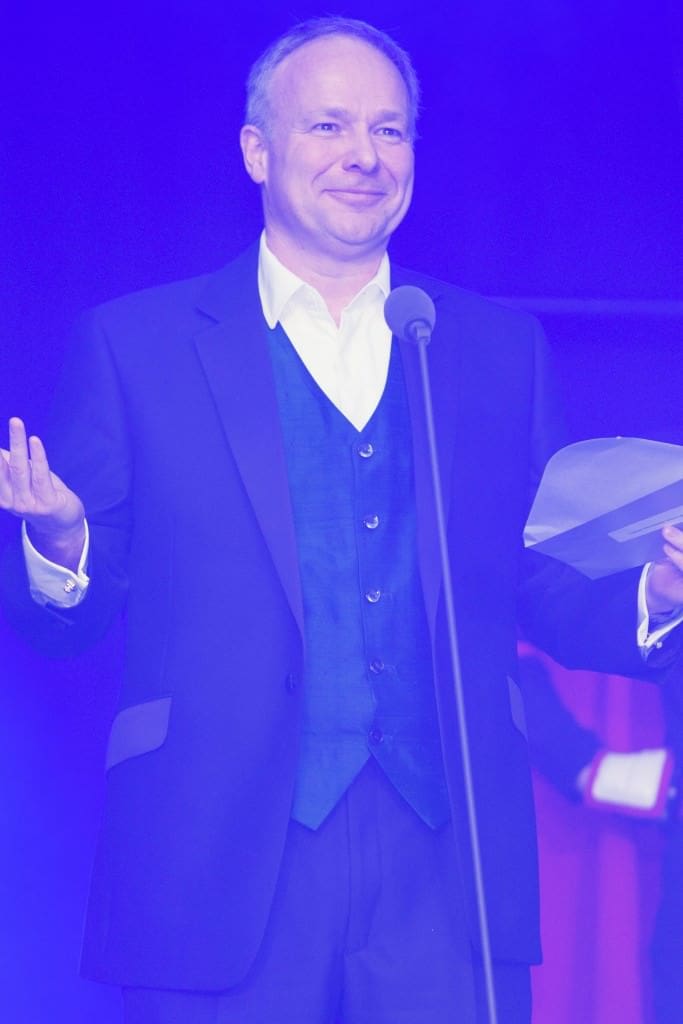 We have now announced the nominees for all four of our Birthday Party awards. We're pleased to present in more detail the individuals with true Mancunian spirit and are nominated for our Captain Manchester award in recognition of this. The award recognises the people that selflessly give their time, money and resources to help to improve the communities across Greater Manchester. Essentially, this winner will embody the true spirit of Forever Manchester.
The award is sponsored by Auto Trader UK, which has over 600 staff based in their Manchester city centre headquarters on First Street.
Auto Trader Group plc is the UK and Ireland's largest digital automotive marketplace and sits at the heart of the UK's vehicle buying process. Its primary activity is to help vehicle retailers compete effectively on the marketplace in order to sell more vehicles, faster.
Trevor Mather, Auto Trader's Chief Executive, said: "We are delighted to sponsor the Captain Manchester Award for the second year running at this year's Forever Manchester Annual Birthday Party. We recognise the value of residents making a difference in their local communities and going that extra mile to help others and we're pleased to formally recognise that commitment."
The nominees are:
Carl Jones
Carl Jones, Community and Enrichment Co-ordinator at Holy Cross Primary School in Oldham, fully embraces Asset-Based Community Development and feels that the locals should consider the school to be a valuable asset and that they should be included in the nurture and development of its pupils to help build a truly resilient community. Carl however has taken the steps to embrace the ever-changing community in the area to ensure that everyone is included despite any cultural differences. Carl is loved and respected by pupils, parents, working partners and members of the community who haven't even had a child or grandchild in the school.
Joan Tipping
Joan organises a series of health-related classes at The Wellbeing Centre on Church Lane in Harpurhey, and also manages the Harpurhey Timebank project. Joan runs sessions nearly every day of the week that cover mainly arts and crafts-based activities to improve wellbeing with some of the most vulnerable members of the community. Joan throws herself into a whole range of community-based projects and was the instigator behind the recent Harpurhey and Moston Festival.
Russell Broadman
Russell is a resident of the Shiredale estate in Harpurhey and a volunteer at the Tenant Management office. Russell goes the extra mile and does everything he can to make things happen and happen fast. Russell could be said to be a community builder on his own estate! When residents applied for funding for a hanging basket project, Russell had the brackets on walls before the application ink was dry and was ordering timber for new planters on Portwood Walk before we knew where they were going!
Colin Gibbins
In September 2016, Colin's book 'Manchester Music and M9 Kidz' was finally published after years of hard graft, self-doubt and sleepless nights. In it, Colin takes us on a Madchester-styled romp through his childhood and teenage years and onto his legendary obsession with all things Factory Records. When Forever Manchester first met Colin in 2012, he'd just finished his quest to complete the collection of every last piece of music the record label published – literally jaw dropping if you were ever lucky enough to see it in the shrine he'd created in his front room! Since then, Colin has put on two exhibitions to raise money for charity and, in keeping with this modern day philanthropist's attitude, a donation from every copy of the book sold comes to Forever Manchester.
Scott Fletcher
Scott is one of the UK's leading entrepreneurs and was recently awarded an MBE for services to business and the community in the North West of England. While he now heads up companies with a total valuation in excess of £150m, he founded what is now his largest business, ANS, when he was just 22 years old. Scott's active charitable involvement, passion for apprenticeships and support of young people in the local community made Forever Manchester a perfect charity choice for Scott when he put forward ANS as our main event sponsor for 2016's Halloween Spooktacular and Scott himself entered last year's Forever Manchester Lockdown raising an impressive £2,500.
Here's some of the highlights from this year's Birthday celebrations:
TICKETS NOW ON SALE
Guests at our Birthday Party will be treated to a welcome drink on arrival, three-course meal, entertainment from community groups Forever Manchester has funded, an awards ceremony and a special guest DJ.
Tickets for the Birthday Party are priced at £85 per person and tables of 10 are available at £850. You can purchase them through the form below. Alternatively, if you wished to be invoiced for your tickets, please drop our Events Officer, Cheryl Hill, an email at: cheryl@forevermanchester.com.
All proceeds from ticket sales will be reinvested in communities across Greater Manchester.
SPONSORSHIP OPPORTUNITIES
Sponsoring Forever Manchester's annual Birthday Party is a great way to support Forever Manchester and demonstrate your company's philanthropic spirit and commitment to strengthening communities across Greater Manchester while gaining fantastic brand awareness for your company.
If you are interested in finding out more about the various sponsorship opportunities available please download our sponsorship brochure or contact Jean Mills, Head of Business Development, on 0161 214 0940 or at jean@forevermanchester.com.