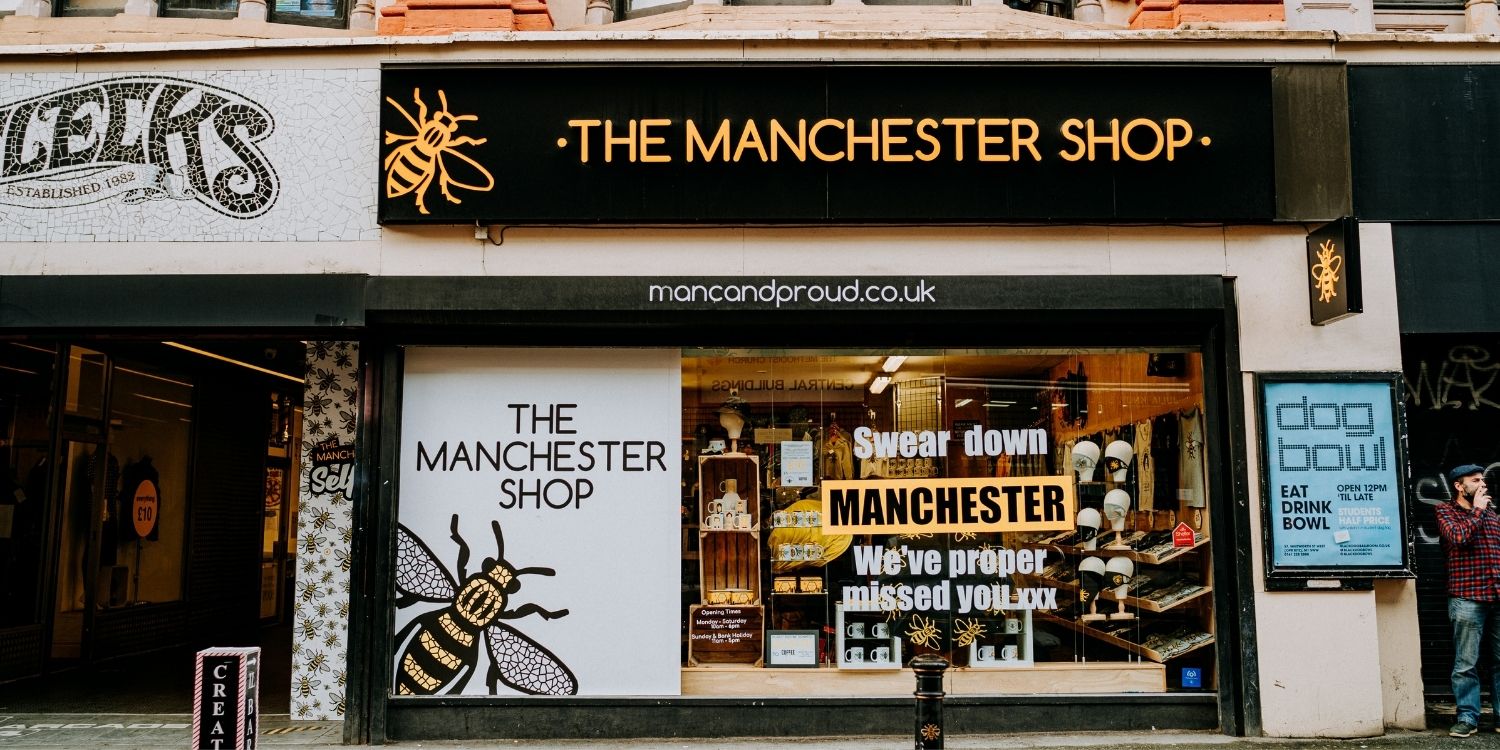 We want to say a huge thanks to The Manchester Shop for 6 amazing years of continued support and fundraising efforts.
Nestled on Oldham Street is a small shop with the biggest of Manc hearts – The Manchester Shop. This month we are celebrating the start of the 6th year they have supported Forever Manchester, in which time they have donated £13,315 to us to help support Manchester communities, as well as huge amounts of time and expertise to help us grow our own merchandise range.
From the minute we were introduced to Miki and the team we have witnessed the passion the business has for Manchester and its people. They immediately offered up expertise in how to grow our merchandise range, and also gave up precious space in their shop to showcase and sell our wares for us, giving us our first real retail outlet.
The team has consistently updated our range, added new items of their own to raise additional funds for us (such as the fab Mug set from which £5 from each sale is donated), and shouted about us from the rooftops, putting Forever Manchester in front of their own committed audience who love our city.
In addition, Miki is a committed member of our Ambassador team, providing an unrivalled energy, ideas and support to the team.
Supporting the city and its people is at the heart of The Manchester Shop and the Manc and Proud brand, their focus on supporting Forever Manchester along with other key local charities is a perfect example of what can be achieved by a small business with a big heart.
A huge Forever Manchester thank you to Miki and the team!
Photo credit: BagofBones
---
Date added: 18th January 2022
Date updated: 27th April 2023
---