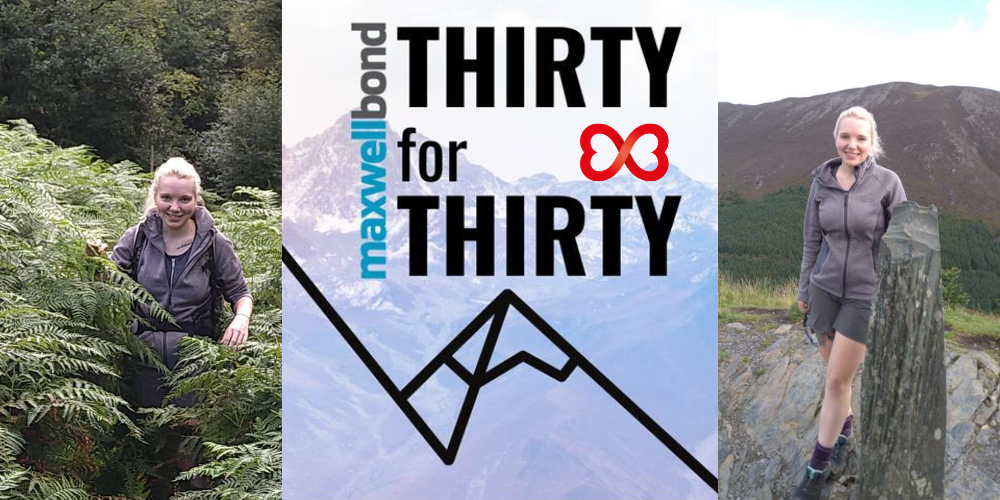 We're delighted to announce that Bethany Stevens, Marketing Executive at Maxwell Bond, supporter and business partner of Forever Manchester, has been able to resume her fundraising challenge of climbing 30 mountains in our 30th year all in aid of Forever Manchester.
Bethany managed to fit in a climb just before the Covid-19 outbreak by climbing England's highest mountain, Scafell, in the Lake District.
Over the last couple of weeks, however, Bethany has been able to continue her epic journey.
In August Bethany climbed Skiddaw having had to abandon Blencathra due to the weather conditions. But rather than just a simple climb and descent she decided to make it more challenging and interesting by taking a difficult route. The journey took 6 hours with a small climb up to the top of Latrigg (368m) then up to the top of Dodd (502m) then descending before climbing Skiddaw (932m) via Carl Side. The whole journey was around 17km with over 1200m of actual ascent.
As Bethany tells us "This was much an up and down route so, as you can imagine, my legs paid the price the day after and only one of those fells count as a mountain on our list! But it was so worth it! Despite the blustery winds, that nearly knocked me over a few times, the hike was fantastic, very enjoyable, and we had some great views! Here's hoping for some more good weather this year!"
Bethany is certainly going the Extra Mile for Forever Manchester, thank you from all at Forever Manchester, we wish you all the best with your future climbs.
Help Bethany reach her £1,200 Fundraising target >>
---
Date added: 2nd September 2020
---