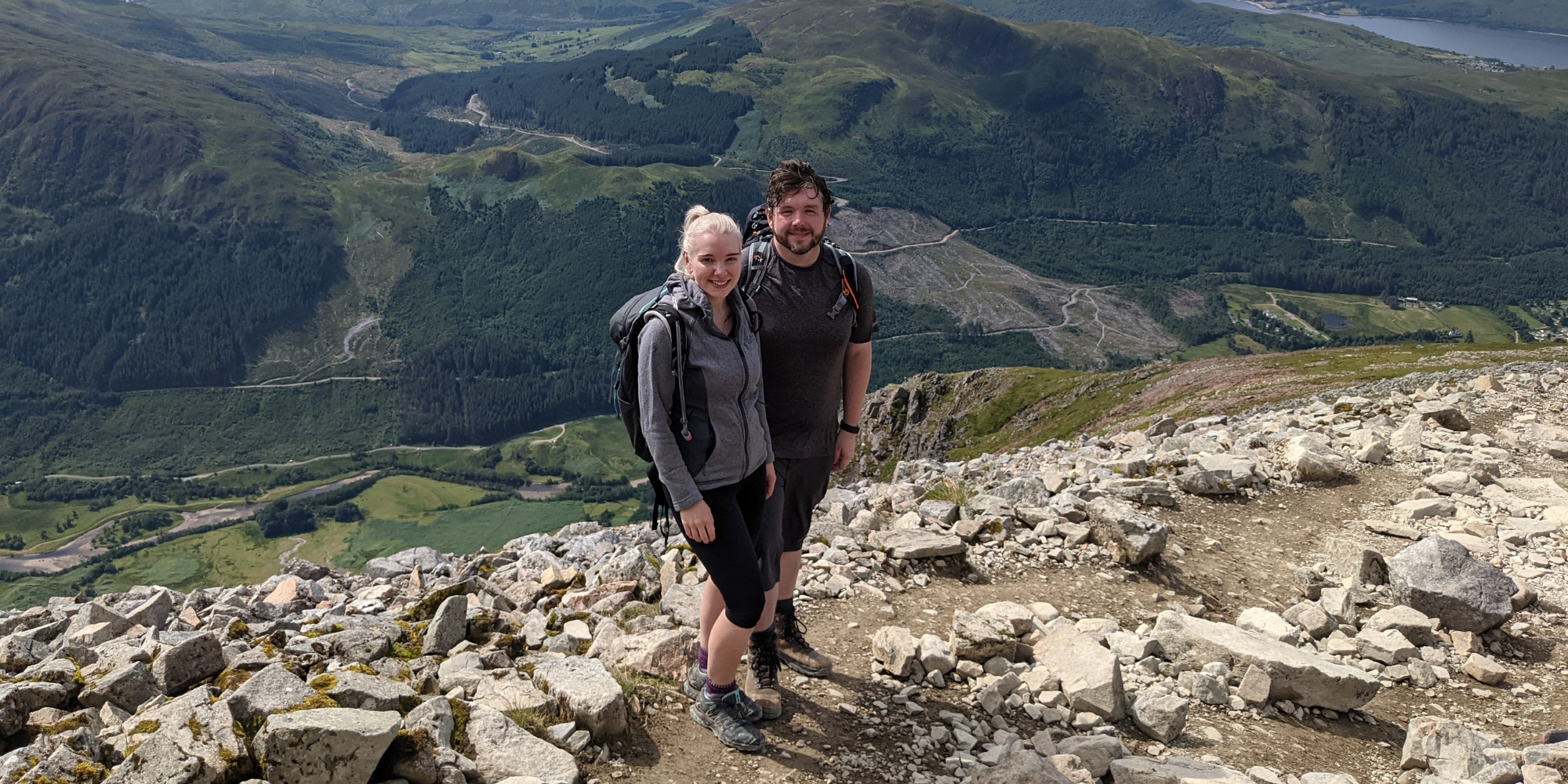 Bethany Stevens from Maxwell Bond set herself a challenge in December 2019 to celebrate Forever Manchester's 30th birthday by climbing 30 peaks across the UK.
Then the pandemic struck and Bethany couldn't complete the challenge. Almost two years on and we're delighted to say that she has done it – 30 peaks including Scafell, Snowdon via Crib Goch, Ben Nevis, Tryfan, and the Fairfield Horseshoe. Some of these climbs were more challenging than others, but with fantastic support from her boyfriend, now fiancé, and cheered on by her colleagues at Maxwell Bond, Bethany has managed to raise an amazing £500.
Speaking to Bethany, she said:
I'm so proud to have climbed 30 mountains to fundraise and celebrate Forever Manchester's 30th birthday. In December 2019 I set myself a challenge to climb 30 mountains and it may have taken me a little longer than I thought due to the pandemic and there have been lots of "ups and downs" – literally – along the way but I made it in the end and I'm thrilled that the money goes directly towards supporting local community groups helping to make a difference.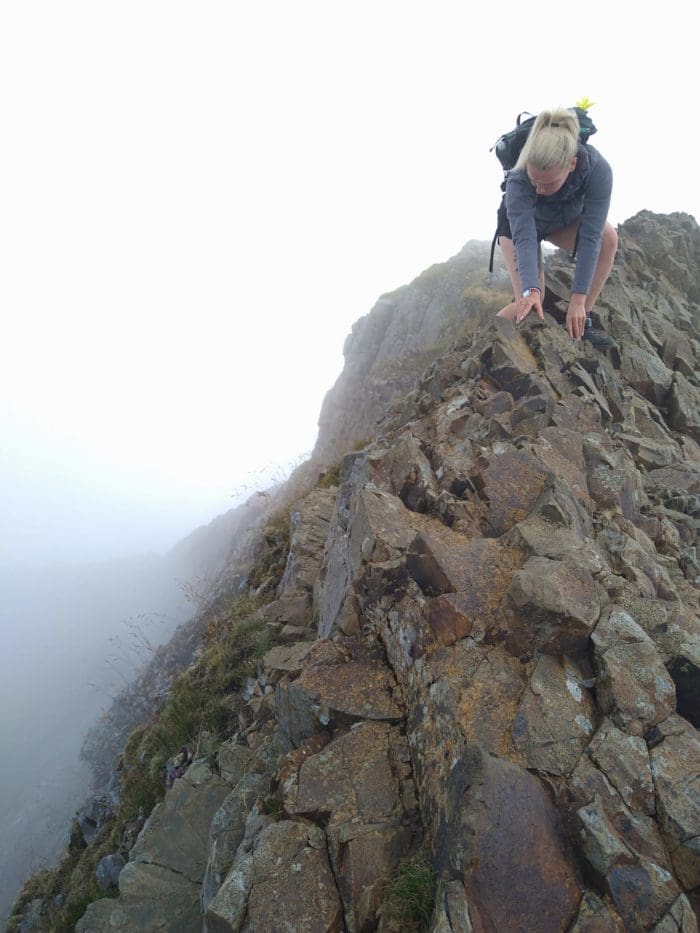 The icing on the cake to this incredible fundraiser was when boyfriend Todd proposed to Bethany after an epic and dangerous climb to the top of Beinn a' Chlaidhemh one of the Fisherfield 6 in Scotland.
Bethany shared with us the story of her unexpected engagement:
We had to leave the car in the layby of a road and hike 8kms up and over a valley before we even got to the base of the mountain where we had to wade across two wide rivers. After a long and difficult climb we finally reached the summit and decided to pitch our tent for the night. As soon as we unpacked our tent on top of the mountain, the weather changed. Strong winds, torrential rain, and low cloud appeared from nowhere as we struggled to get the tent up. It was starting to feel unsafe and knew that we couldn't venture into further remoteness with the weather like this. We made the decision to wait until the morning and try and descend the mountain.

However, spirits shifted as soon as Todd reached into his bag and admitted that this wasn't how he had planned it, but pulled out a ring box and asked me to marry him! Whilst it hadn't gone to plan, it was absolutely perfect in its own way! I obviously said yes and we were both feeling much better as we made the trip down the next morning, despite having no food or sleep because of the noise of the wind and rain on the tent! Despite being unable to complete the full six, it has definitely left us with a great story to tell!
Having followed Bethany's challenge for the last two years, we're so thrilled to see her reach her goal! A massive thank you to Bethany for her fantastic fundraising efforts – pretty unsurpassed in Forever Manchester fundraising history!
---
Date added: 19th November 2021
---