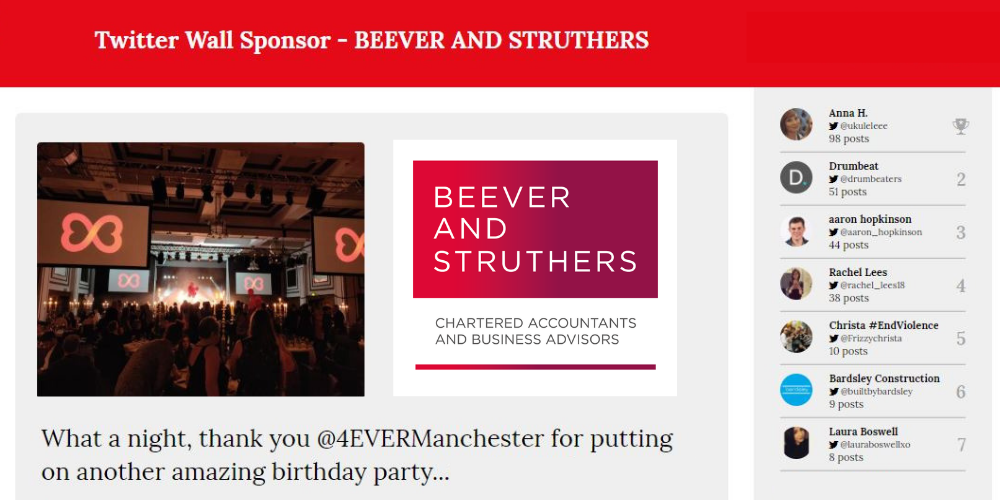 We are delighted to announce Beever and Struthers as Twitter Wall Sponsor at our 30th Birthday Party on Friday 7th February 2020 at The Principal Manchester.
The event celebrates 30 years of supporting community activity across Greater Manchester.
Maria Hallows, Audit Partner at Beever and Struthers said: "We thoroughly enjoy attending and supporting the Forever Manchester Birthday Party each year and especially this year as it their 30th birthday celebrations. We particularly love the fun of the twitter wall and we're delighted to be back sponsoring it this year. We enjoy attending the event which brings together supporters from businesses, volunteers from community projects across Greater Manchester. We're looking forward to seeing some of the fantastic work the projects do." 
Click here for more Birthday Party details
---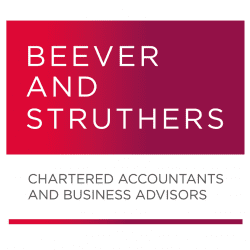 Beever and Struthers is an award winning firm of Chartered Accountants and Business Advisors in Manchester, Blackburn and London. They have been providing accountancy and financial advice to clients for over 100 years and currently rank in the Top 10 firms in the North West.